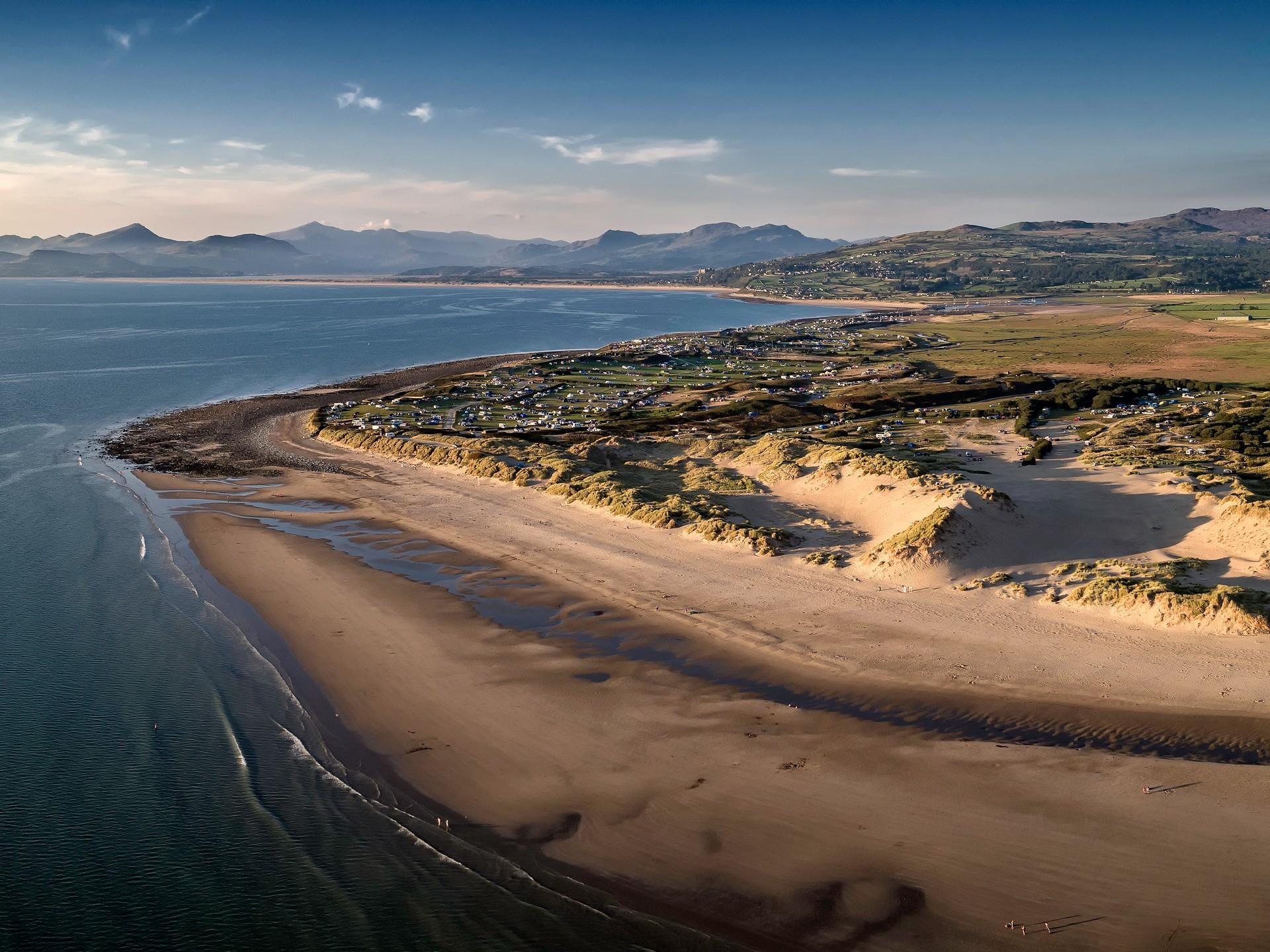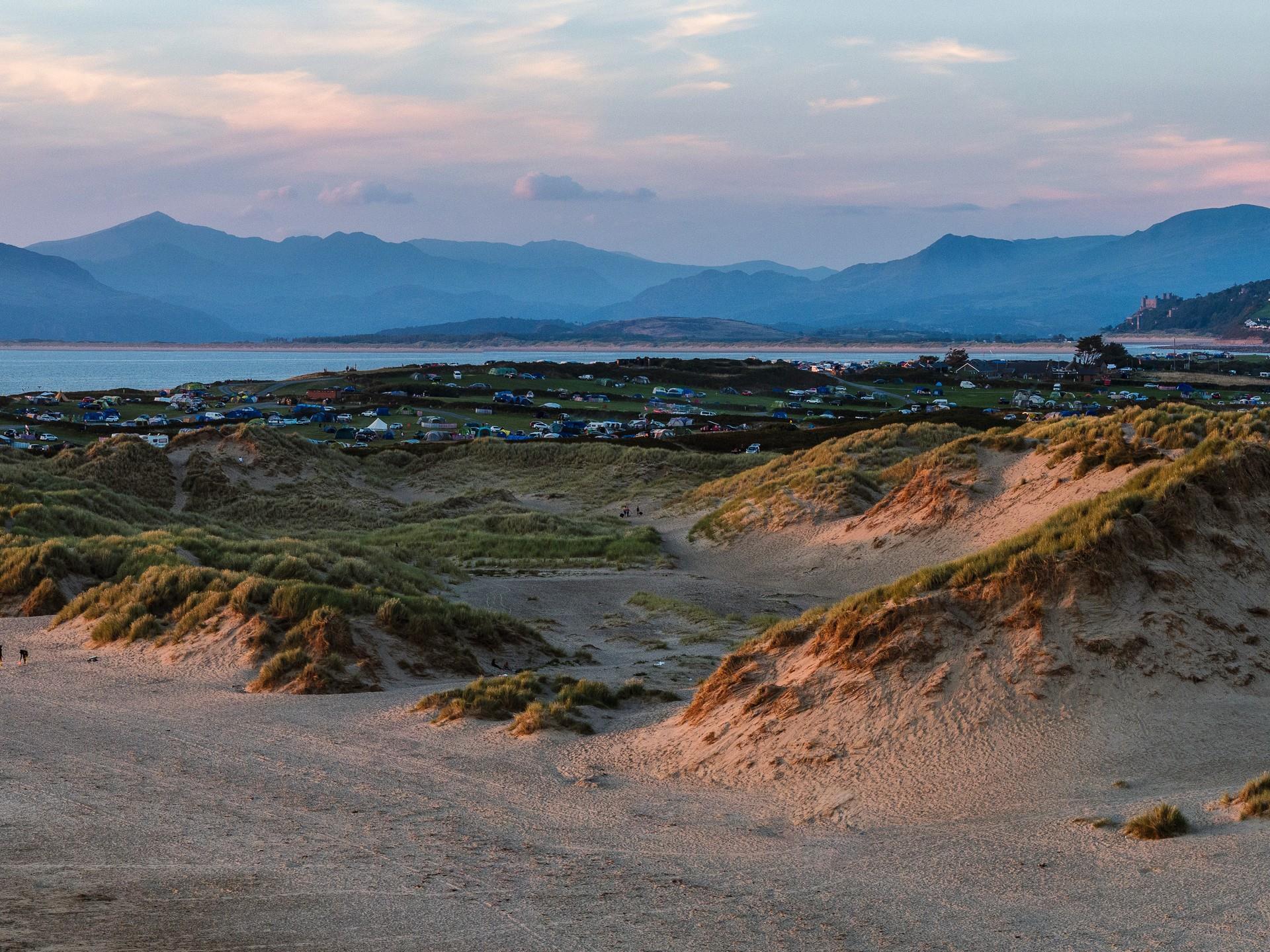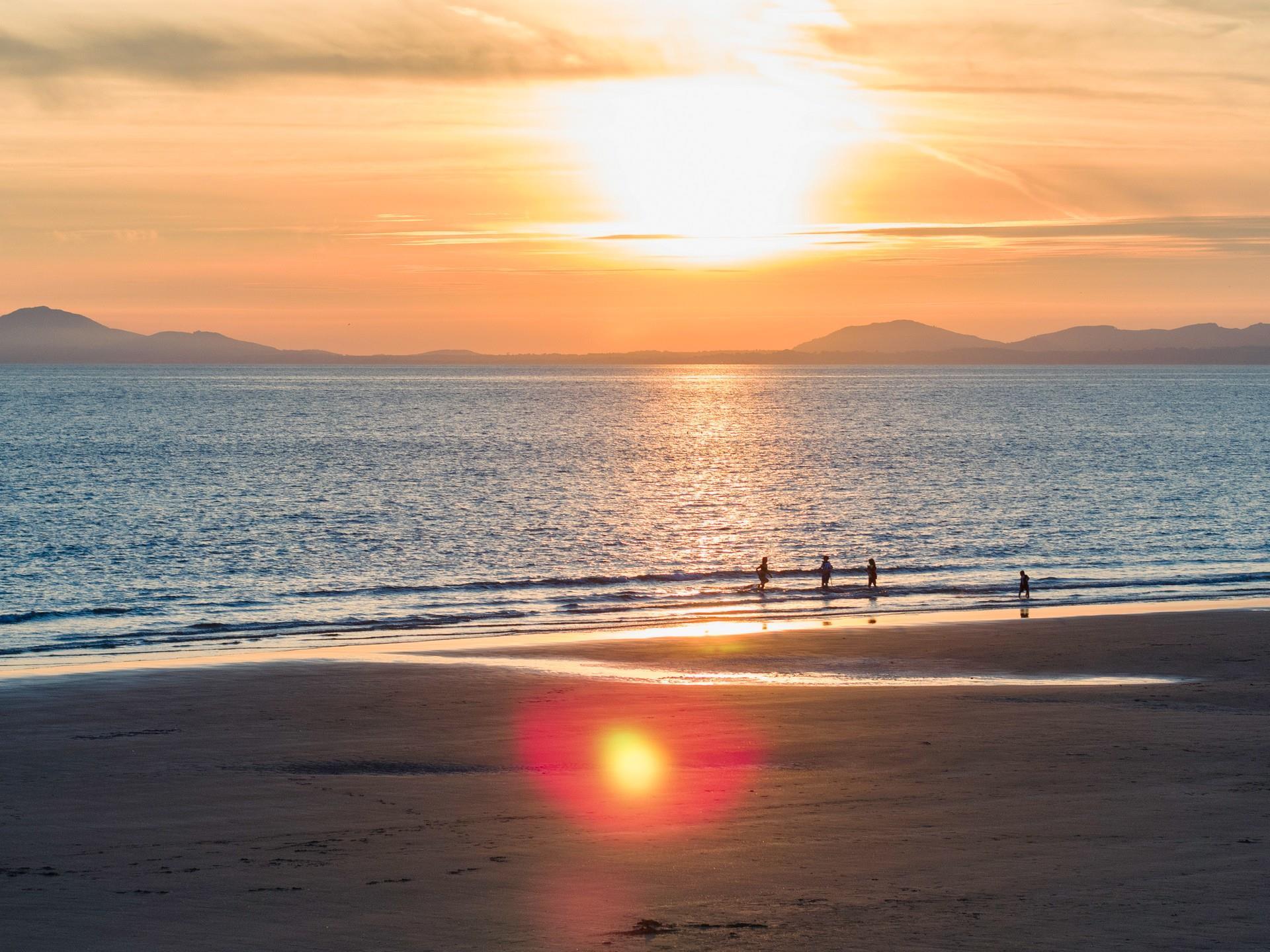 Discover the paradise of Shell Island - Shells - Most people come to Shell Island for Shells. Shells are found in abundance after the winter storms and high tides. More than 200 different varieties of shells can be found over a season. Some are so small, a magnifying glass is a necessary piece of equipment!.

Wild Flowers - Wild Flowers are found in great numbers, 13 species of wild orchid have been seen over a season. Photograph by all means but please don't pick.

Fishing - Rock-pools keep the children happy for hours looking for prawns, crabs, winkles etc. Lobsters and large edible crabs can be caught by net and hook. If you are after Bass, Plaice, Flounder, Dogfish etc. bring your rod! Bait can be collected locally.

Bathing Beaches - Shell Island has three fine sandy bathing beaches. The main bathing beach which extends for several miles is overlooked by a car park and backed by sandunes.

Birds - Wild Birds are found in great numbers on Shell Island. The Estuary is a haven for all kinds of wildlife. Seasonal influxes of migrating birds jostle in the streams within calling distance of the island. A family of swans regularly grace the estuary during the summer
with their young.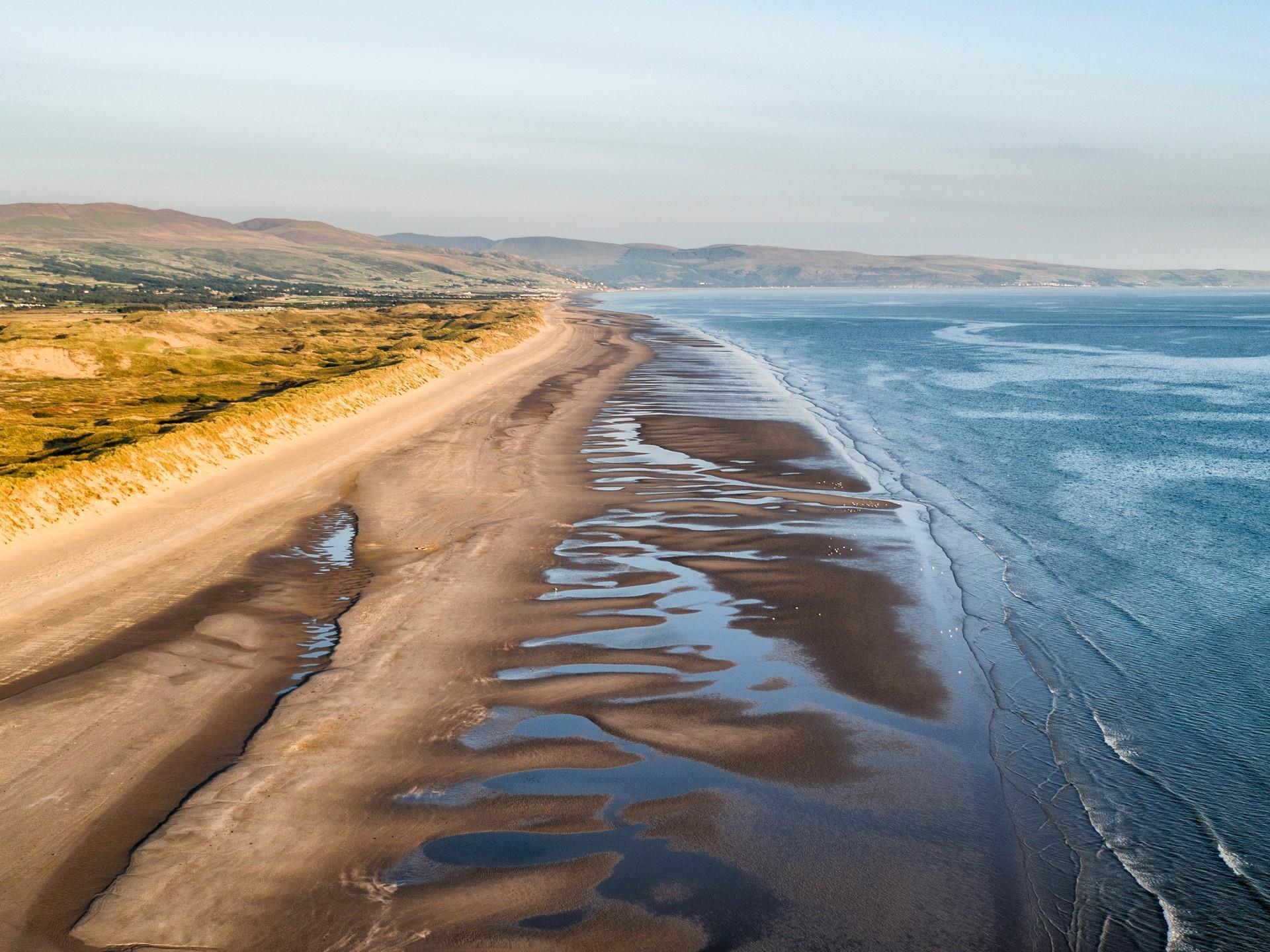 Views - The panoramic scenery on a fine day from Shell Island, is second to none, with views of the Lleyn Peninsular, the Snowdon Range, Harlech Castle, The Rhinogs, the foothills of Cader Idris, and the coastline extending down to Pembrokeshire. Relax and enjoy beauty at its best.

Boating - Shell Island is a haven for boats of all shapes and sizes and attracts the attentions of young and old alike. The harbour provides an idyllic spot for those who like to relax and watch the coming and goings of boats from the waters edge.

Facilities - The Holiday complex is specially designed to complement the natural delights of Shell Island and make your visit, whether just for aday or longer, a complete and happy occasion. The complex is open daily, and comprises a snack bar for teas, coffees and light meals, a licensed bar for on or off sales, a restaurant for evening meals andSunday lunch, a supermarket for daily provisions, the Shell Shop for gifts and souvenirs, and the camp shop for all outdoor activity needs. Toilet and shower block. Elson toilets. Please note that there are no washing-up facilities for dishes. Re-charging facilities for mobiles.

Please visit our website for tide times. Road always open between 2pm & 6pm
Minmum 3 nights stay Whit and August Bank Holiday.
The content of this page is not owned by Visit Wales.
Like what you see at Shell Island?