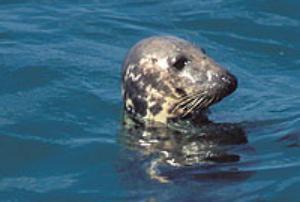 This unique Farm Park is superbly located on a stunningly scenic headland overlooking Cardigan Island, near the sea-side resort of Gwbert, three miles from the historic market town of Cardigan.

The island, just 200 yards off-shore, is a nature reserve owned by the West Wales Wildife Trust. Therefore, unauthorised access is prohibited. It is inhabited by a flock of wild Soay sheep.

Rare Choughs, which nest on the cliffs, can often be seen searching for grubs in the springy turf of the farm park, which becomes ablaze with wild maritime flowers, such as Thrift ans Sea Squill, during May and June. The cliffs are securely fenced to ensure the safety of children.

Friendly farm animals - sheep, pigs, goats, donkey, Shetland ponies, Welsh mountain ponies, Belted Galloway cattle, Herefords and Megan the Jersey cow.

Wallabies - Say G'day to Bruce, Sheila and young Joey.

Llama - Llovely, Llovable Llinos!!

Emus & Rheas

Guinea Pigs and Rabbits

We sell animal food for those who wish to feed the animals. We advise hand washing afterwards as a precaution.

Adventre Playground and sand pit.

New Visitor Centre with restaurant, Welsh crafts and gifts.

A colony of Atlantic Grey Seals breeds in the many caves below the Farm Park, and can be seen at close quarters most days. They give birth here during September - October. The pups can sometimes be seen from the securely fenced cliff tops.

Cardigan Bay is home to the only resident population Bottle-nosed Dolphins in English and Welsh waters. They are regular visitors to this part of the coast, especially during calm weather, although their visits are impossible to predict. They provide an unforgettable sight as they leap high out of the water.

For those who prefer not to walk, we run a tractor and trailer taxi to the seal view-point. From 12:30 to 5pm Whitsun onwards, every day apart from Saturdays until mid September. Less frequently in October. There is a small extra charge.
Facilities
Special provision for disabled visitors
Pets accepted
Cater for groups