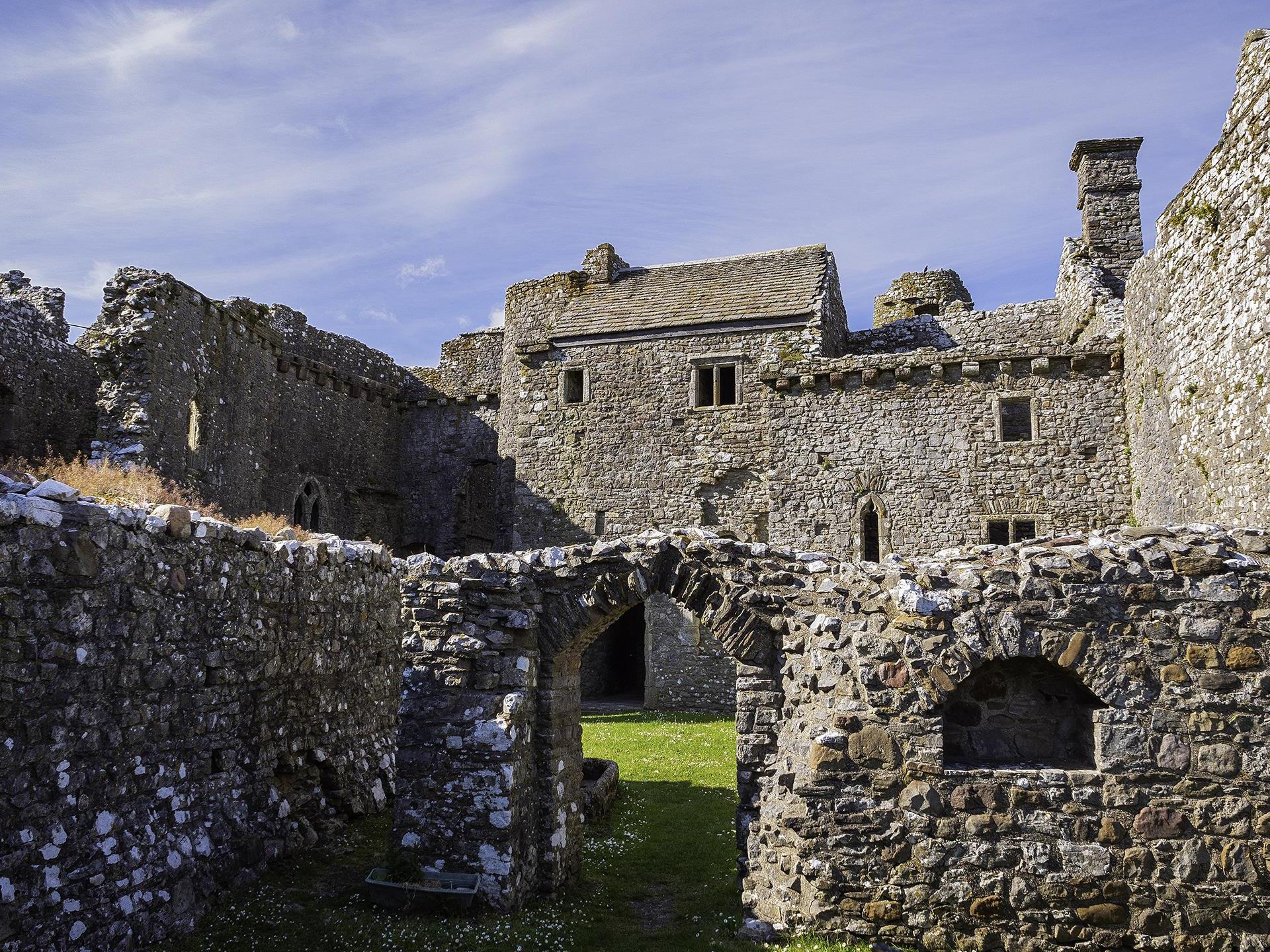 About Weobley Castle (Cadw)
Your abiding memory of Weobley will be its dramatic location on the windswept coast of the Gower peninsula – overlooking marshes and mudflats with the wild Llwchwr estuary beyond.

This epic view must be the same today as it was 700 years ago when this fortified manor house was raised in stages by the wealthy de la Bere family, stewards to the lords of Gower.
Mostly they wanted to create an elegant family home in which to entertain high society guests. The grand hall, guest chambers with indoor latrines and the lord's solar, or private withdrawing room, all suggest considerable splendour.

But the watchtower, military-style crenellated wall-tops and a south-west tower raised to battlement height show that these were still dangerous times. Luxury and defence had to go hand in hand.

Nevertheless it was a century later before Weobley suffered serious damage during the uprising of Owain Glyndwr in the early 15th century.
Like what you see at Weobley Castle (Cadw)?
NOTE: The above information is generated by third-party data provided by Weobley Castle (Cadw). © Weobley Castle (Cadw) 2020.