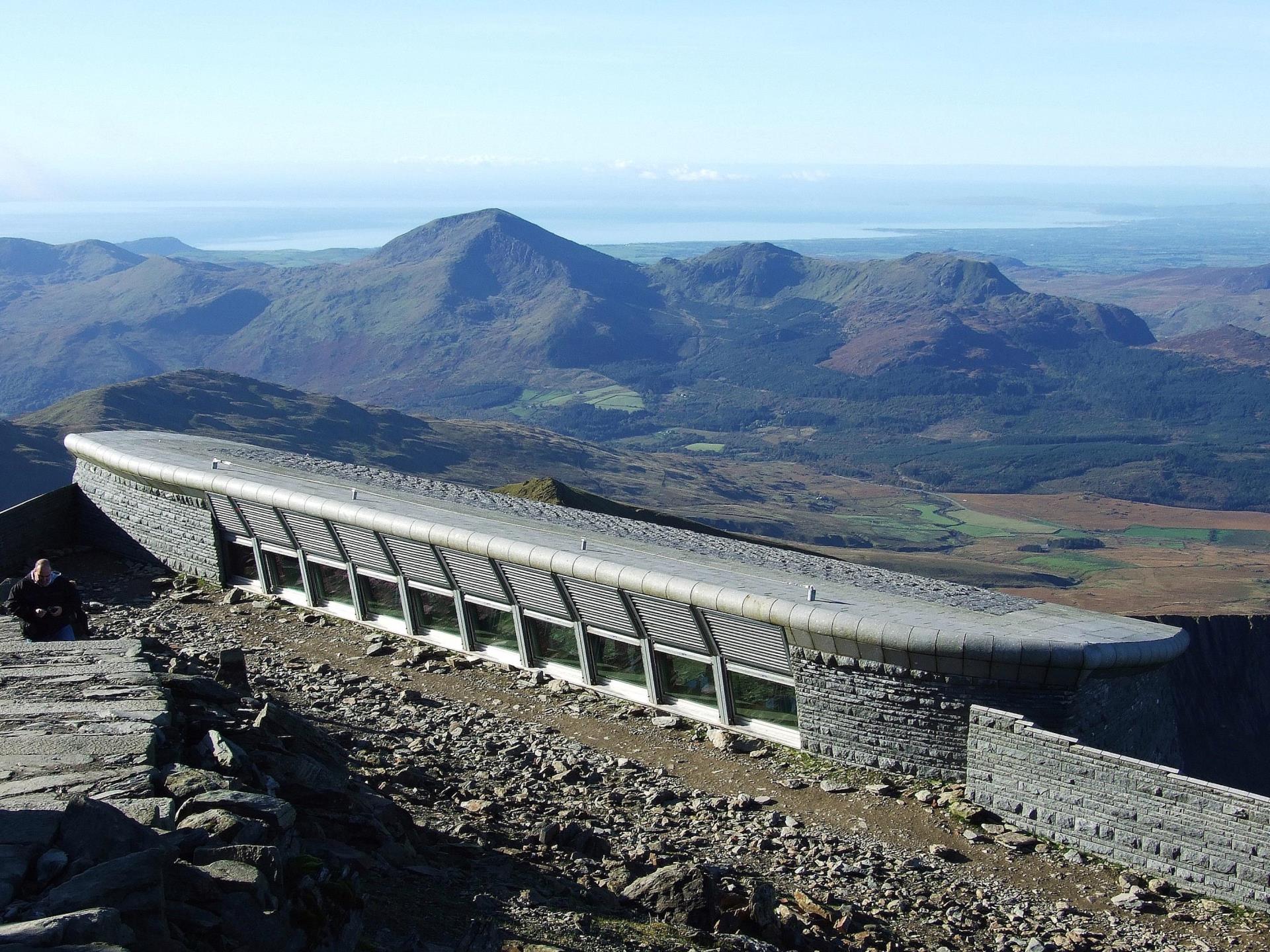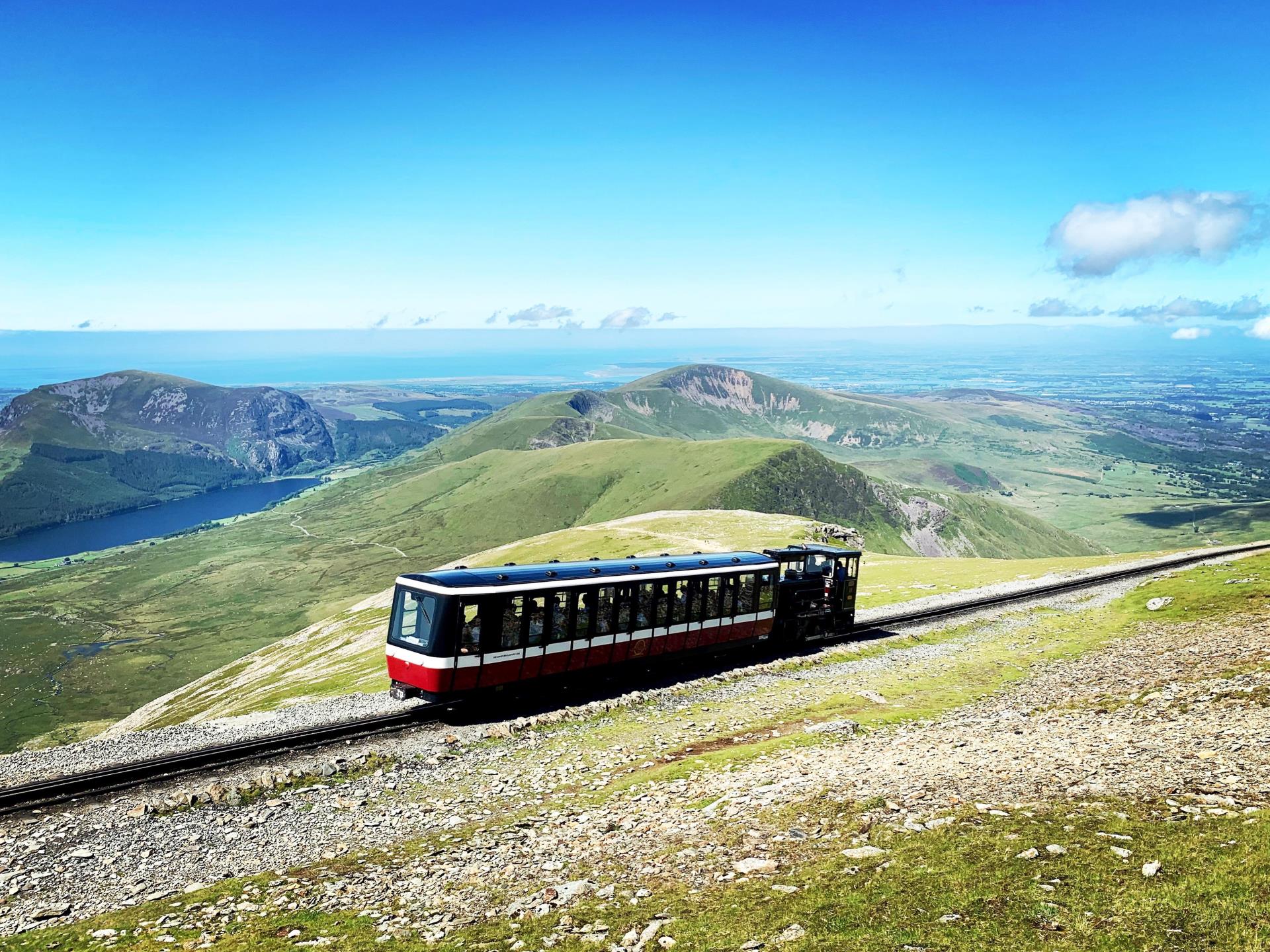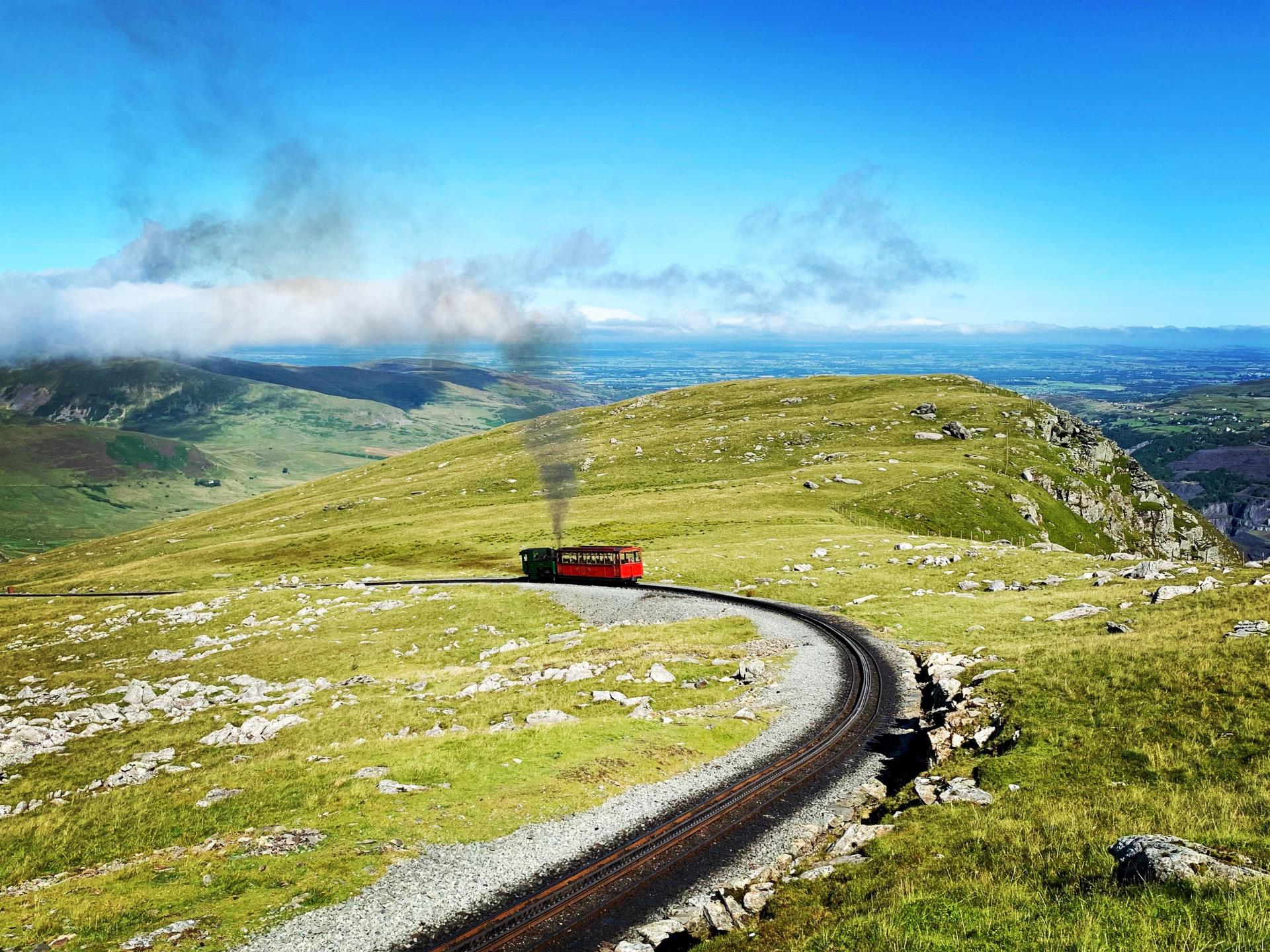 About Snowdon Mountain Railway
Since 1896 Snowdon Mountain Railway has been welcoming visitors Llanberis at the foot of Snowdon in the Snowdonia National Park, to experience this awe-inspiring journey by rack railway to the summit of Snowdon, the highest mountain in Wales and England.

From the first views of the waterfall plunging into the gorge below at the start of the journey, to the breath-taking sights over the sheer edge of Rocky Valley, every moment is memorable.

One of the world's greatest panoramas is revealed as the train reaches the Summit. On arrival, explore the architectural feat – Hafod Eryri, enjoy a hot snack from the café and venture to the cairn, where on clear days the views can stretch as far as Ireland.

From above the clouds, standing at the Summit of the highest mountain in Wales and England, both young and old can embrace the invigorating atmosphere of Eryri – Land of the Eagles.

Come with us and see exactly why Snowdon Mountain Railway has been described as one of the most unique and wonderful railway journeys in the world.

Where do we go?

Leaving our station in the village of Llanberis, our trains travel to the Summit of Snowdon 1,085m above sea level. Travel to the Summit is between May and the end of October (last operational date to be confirmed) – weather permitting. During the early season (March and April) trains will run to Clogwyn ¾ up the mountain, where the unsheltered viewing platform offers spectacular views to the valleys below (weather permitting).

The Traditional Diesel Service

Pushed by one of our Hunslet Engine Company diesel locomotives (1985) our diesel carriages (in service 2013) seat 60 passengers, 8 per compartment.

Spanning three centuries our railway is acutely aware of our legacy. Modern diesel carriages were built and commissioned to ensure that visitors to North Wales can continue to enjoy our unique Mountain Railway experience for many years to come.

Departures leave Llanberis daily mid-March to October on the hour and on the half hour (weather permitting).

The Heritage Steam Experience
Pushed by one of our original steam locomotives from 1896, our heritage carriages are accurate re-constructions of the original Snowdon Mountain Tramroad & Hotels Co 1896 observation carriages. 'The Snowdon Lily' and the 'The Snowdon Mountain Goat' are both built on chassis and bogies from the original carriages of 1896.

Seating only 34 passengers with a central aisle, in twos and fours, we urge passengers who prefer a little more room to book their trip on a steam service.

Departures leave Llanberis three times per day, May to September and pre-booking is advised to avoid disappointment.
Journey Duration

The return journey time to the summit is approximately two and a half hours with a 30 minute stop over at the peak. The return journey to Clogwyn is approximately two hours which includes a 30 minute stop at the unsheltered mountainside station.
Make a day of it

Why not arrive a little before your scheduled departure time and see what our Station at Llanberis has to offer. Relax in our flower-lined forecourt and take in the views of the surrounding mountains, soaking up the sights and sounds of billowing steam in the heart of Snowdonia.

Gift Shop

Our station gift shop is housed in the original Booking Hall from 1896. The original beams are exposed, and Victorian shop fittings were sourced to enhance the stations heritage. The shop has a selection of authentic Welsh products including locally crafted ales and spirits, unique Snowdon Mountain Railway souvenirs, clothing and Celtic jewellery.

Food & Drink

Our Station Buffet and Platform Grill serve a tasty variety of hot and cold snacks, from sandwiches to sausage rolls and of course the famous Welsh Oggie – a traditional Welsh pasty filled with lamb, leek and potatoes. Hot and cold drinks and a selection of cakes from the Village Bakery are also available throughout the day.

Film Theatre

Our onsite film theatre is open daily, and shows a short film about the history of Snowdon Mountain Railway, and the original 'Ivor the Engine' children's cartoons.

With stunning scenery and awe-inspiring views it's all part of a great day out for you and your family in North Wales.