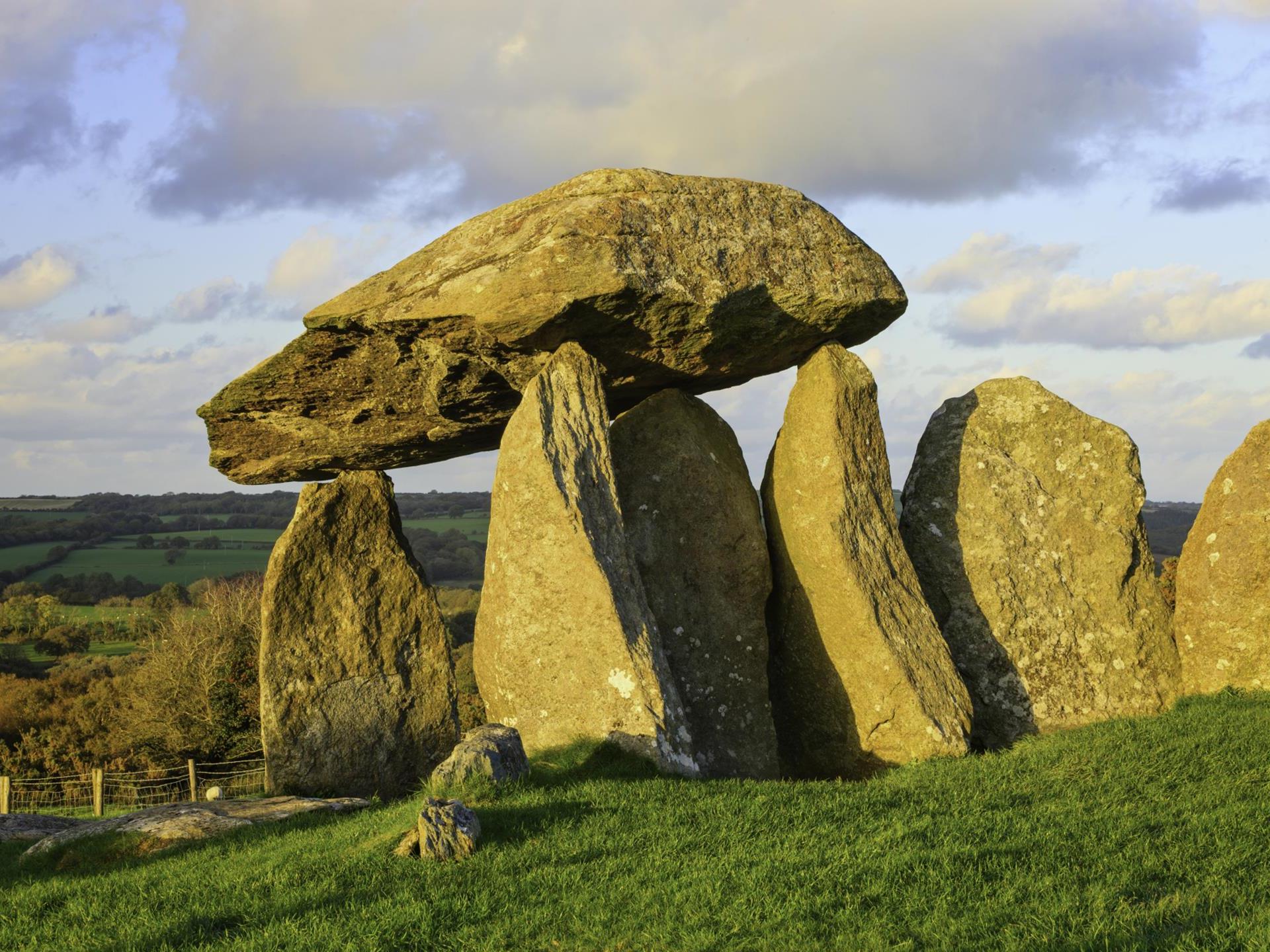 About Pentre Ifan Burial Chamber (Cadw)
Pentre Ifan takes us back to Neolithic (New Stone Age) times, when our ancestors buried their dead in tombs such as this. What we see before us today are the bare bones of a burial chamber that would originally have been covered with an earthen mound. The giant 16½ft/5m 'capstone' appears to be precariously balanced on three 'uprights', though it has remained in place for over 5,000 years.
Pentre Ifan's sense of mystery is heightened by its surroundings and backdrop. Its outline neatly frames the Preseli Hills towering above, source of the famous Pembrokeshire 'bluestones' that went into the making of Stonehenge as well as Pentre Ifan itself.

The content of this page is not owned by Visit Wales.
Like what you see at Pentre Ifan Burial Chamber (Cadw)?