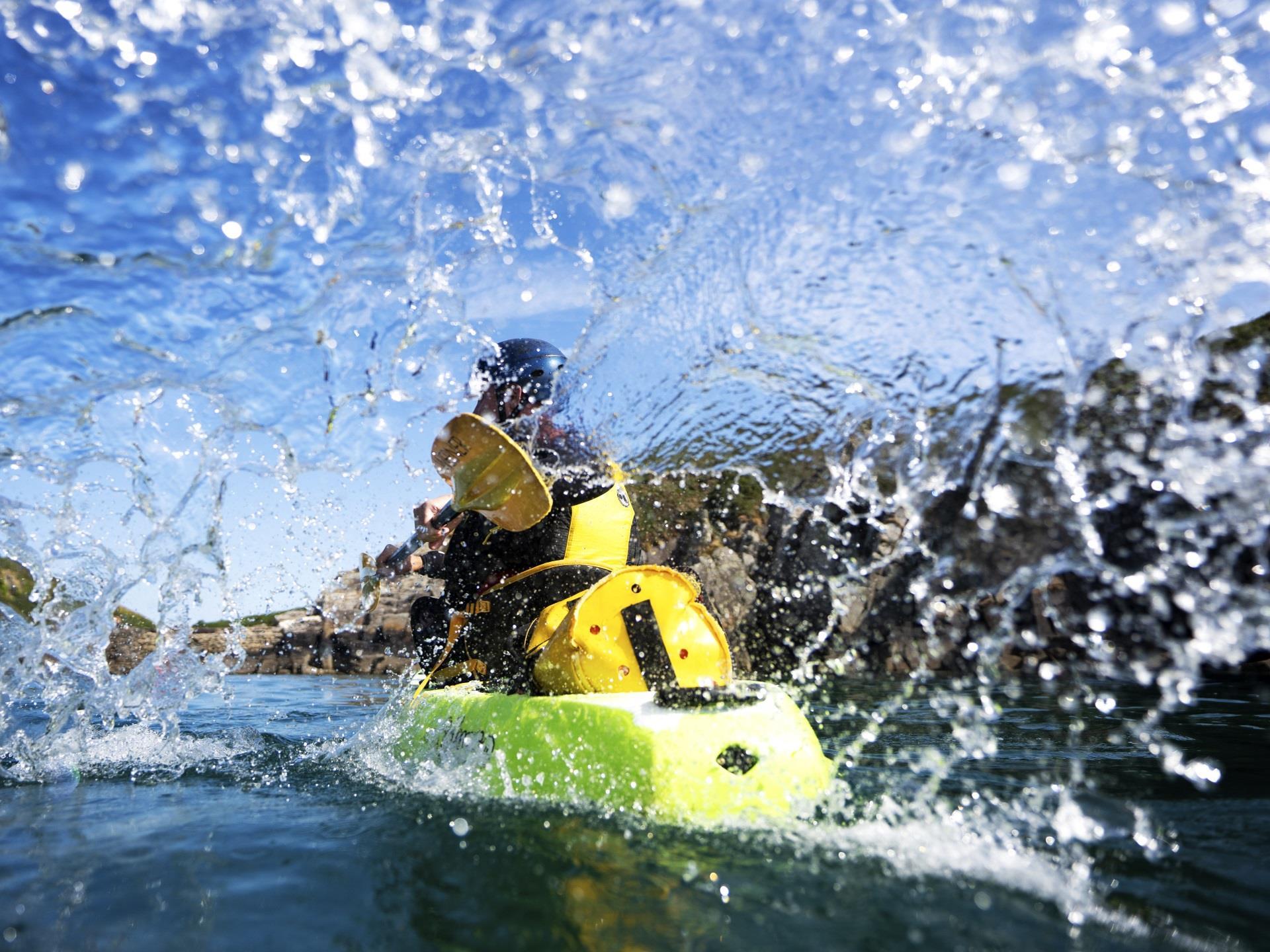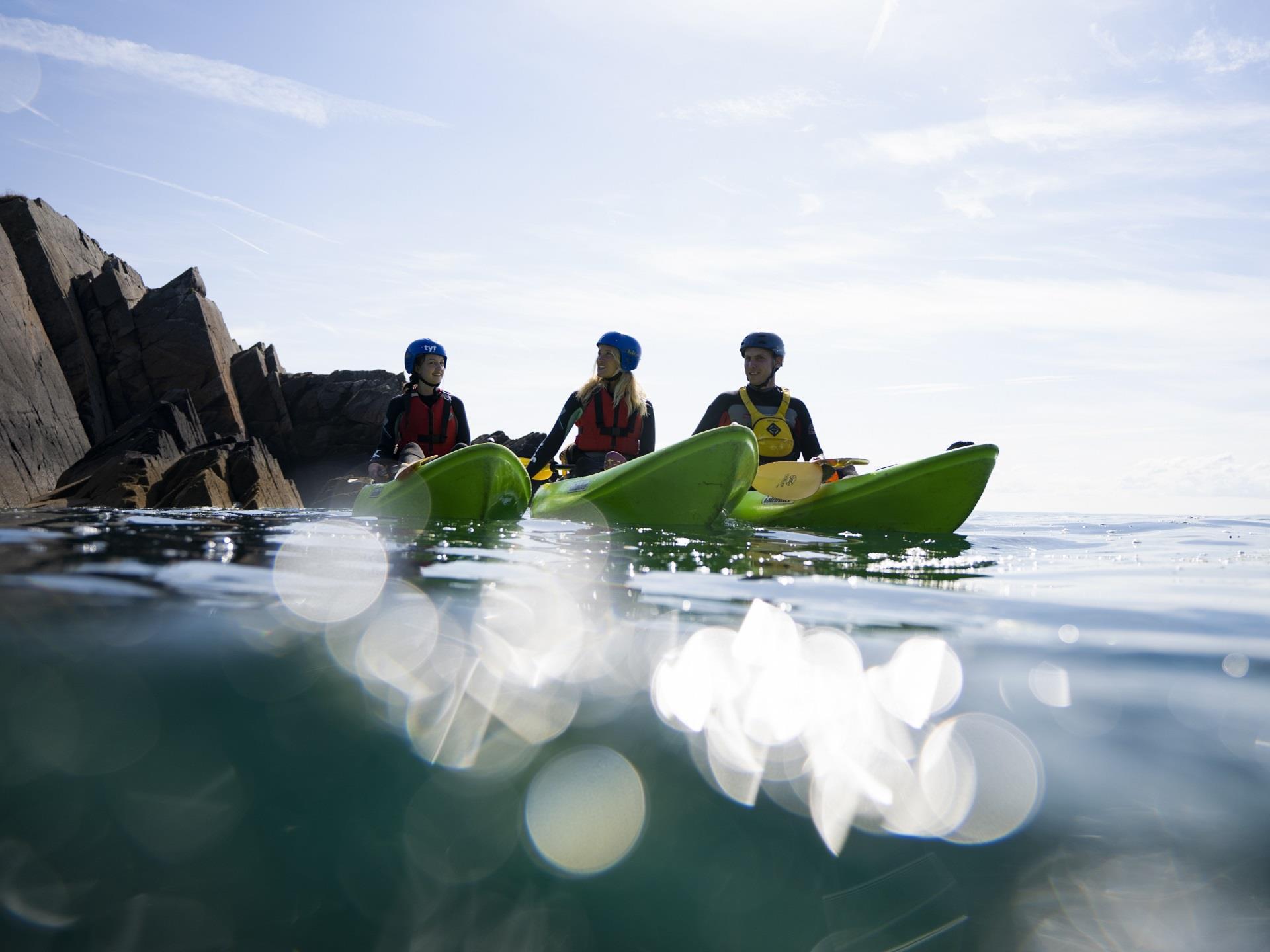 About TYF Adventure and Coasteering
Adventure activities for all ages and abilities with the UK's only B Corp adventure operator. TYF run coasteering, surfing, paddle boarding, kayaking and rock climbing on the coast around St Davids, Pembrokeshire. Programmes for families, groups, schools & business. Looking for coasteering? We brought it into the world.

Coasteer - 3.5 hours
Since pioneering coasteering in 1986 we have taken 100,00 customers out to explore the Pembrokeshire Coast, and are the world's most experienced operator. Scramble around pristine cliffs, swim between rocks and jump from land to sea with wildlife-trained guides. When you try coasteering with TYF, you are taking the first step towards independent coasteering adventures.

Kayak - 3.5 hours
No other craft gets you closer to the cliffs and beaches than sit-on-top or sea kayaks. TYF's Classic Kayak session is a perfect introduction to this varied sport that teaches the essentials of kayaking, using a harbour session and a short journey along the coast. TYF's guides will also teach you about the ocean critters and seaweeds that live along the Pembrokeshire Coast.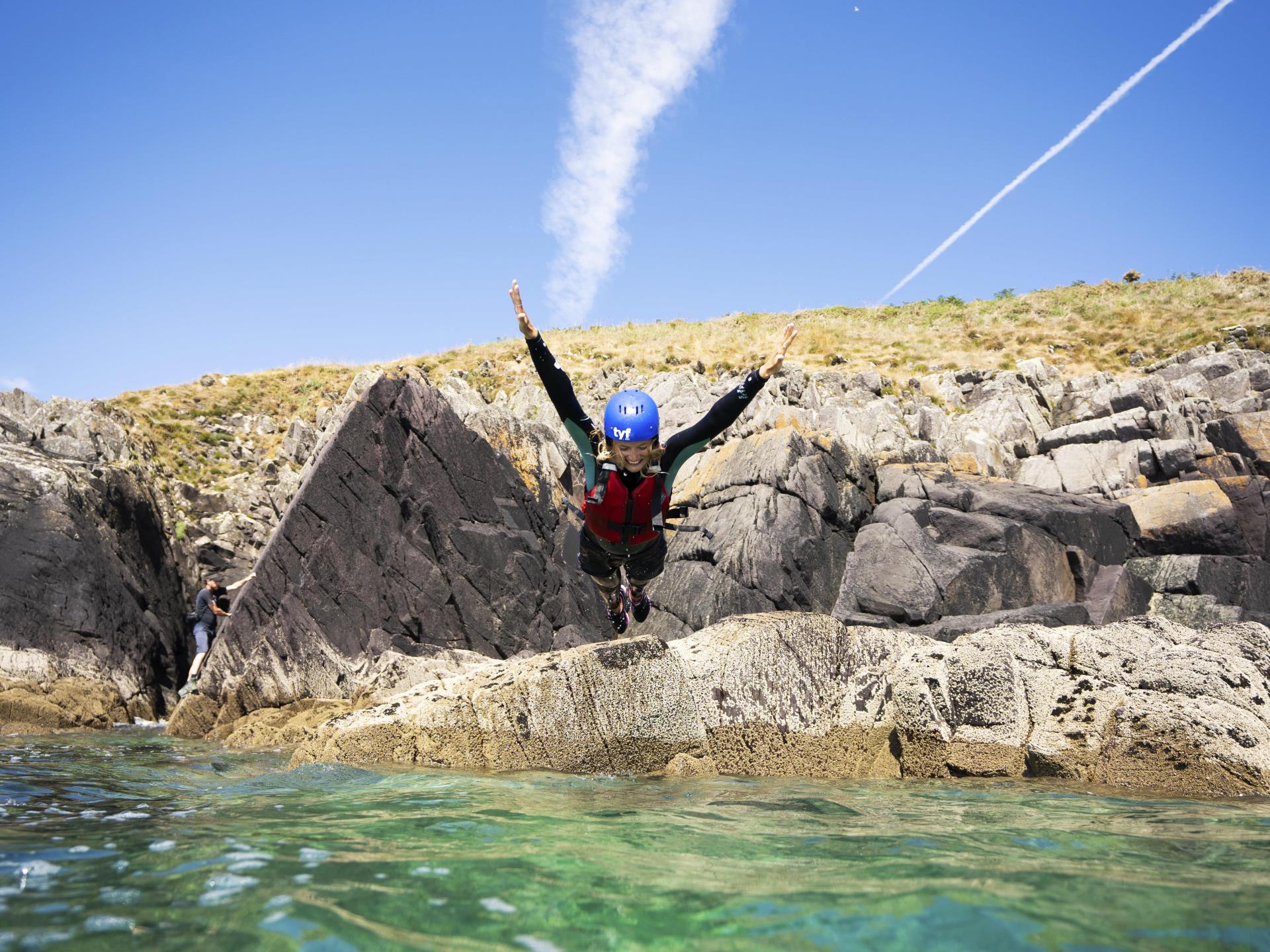 Climb - 3.5 hours
Learn the basics of effective movement on rock before abseiling to the base of a classic sandstone climb before enjoying the buzz and sense of achievement as you climb back to the top of the cliff Pembrokeshire has some of the best climbing locations in the UK.

Surf - 3.5 hours
In this introduction to the UK's most popular beach sport, TYF's Classic Surf session will teach you how to paddle, negotiate waves on your way out back, how to 'prone ride' in control of your board and master the art of standing up and catching your first wave.

Stand Up Paddleboard (SUP) - 8 hours
TYF's one-day masterclass introduces beginners and novices to the techniques for safe, low-effort and enjoyable stand-up paddle boarding. We only use stunning locations on secluded, sheltered and slow-flowing rivers using top quality inflatable, stand-up paddleboards (SUPs) and share the magic of nature on the way.

Like what you see at TYF Adventure and Coasteering?
NOTE: The above information is generated by third-party data provided by TYF Adventure and Coasteering. © TYF Adventure and Coasteering 2020.