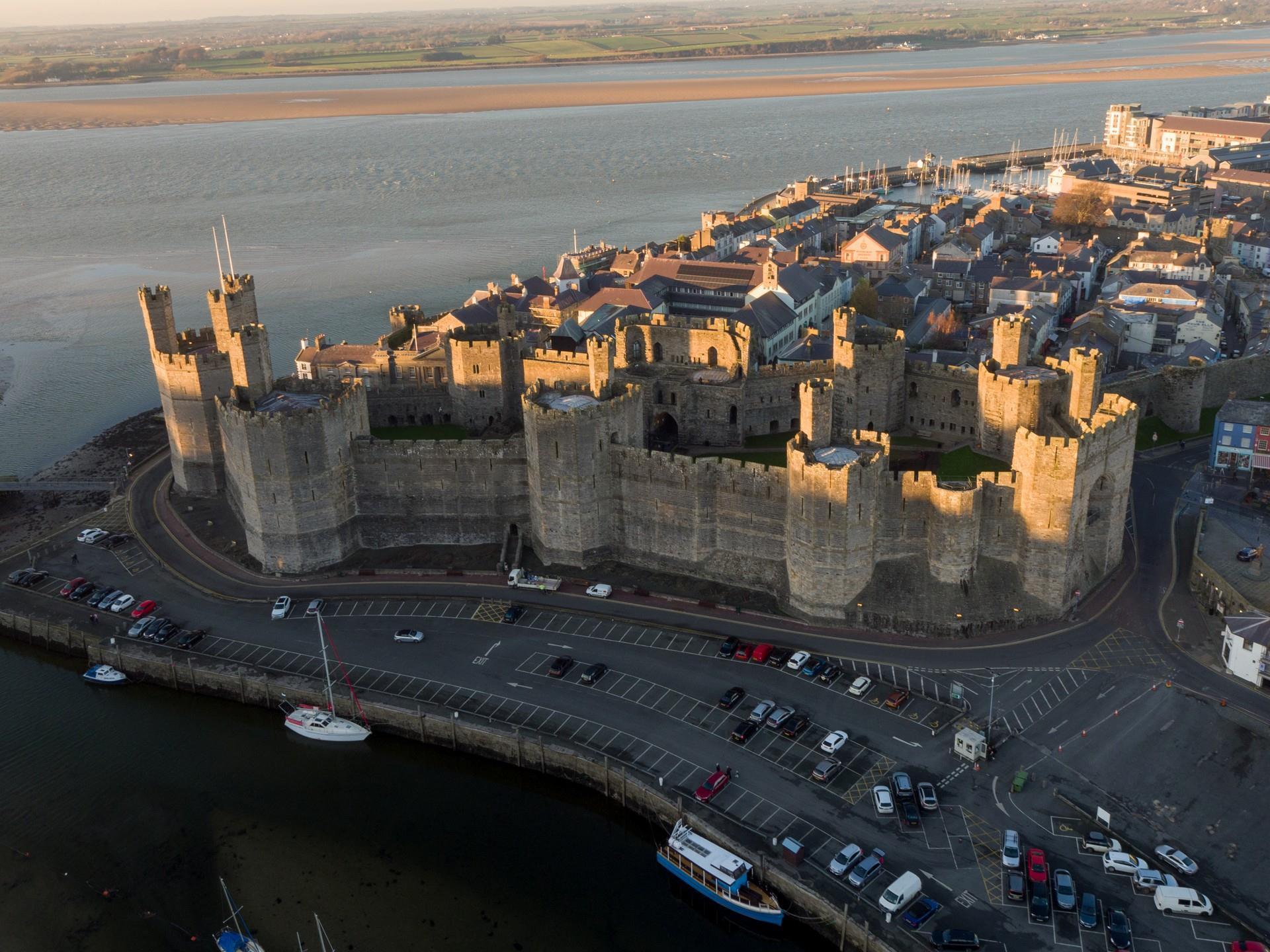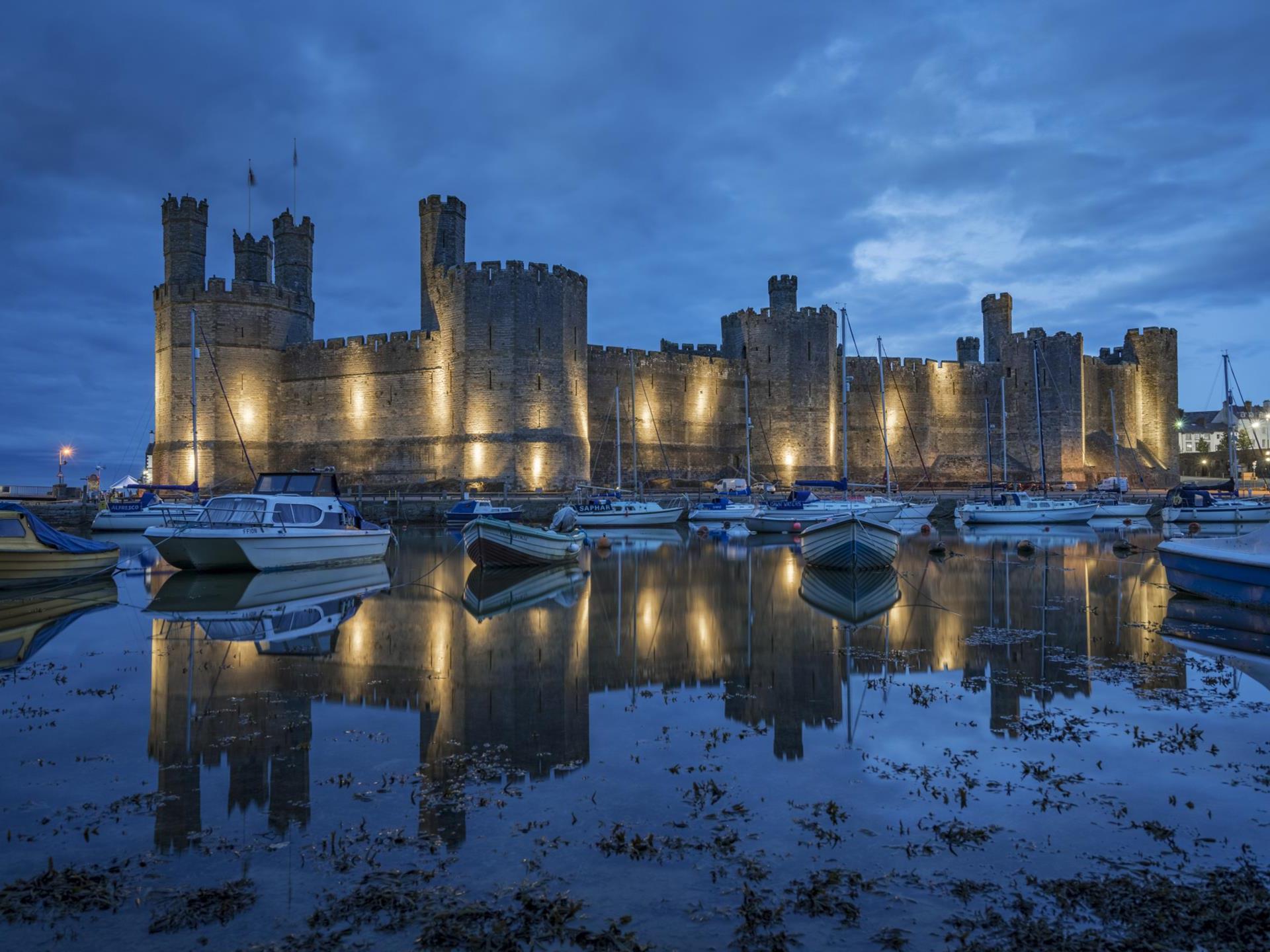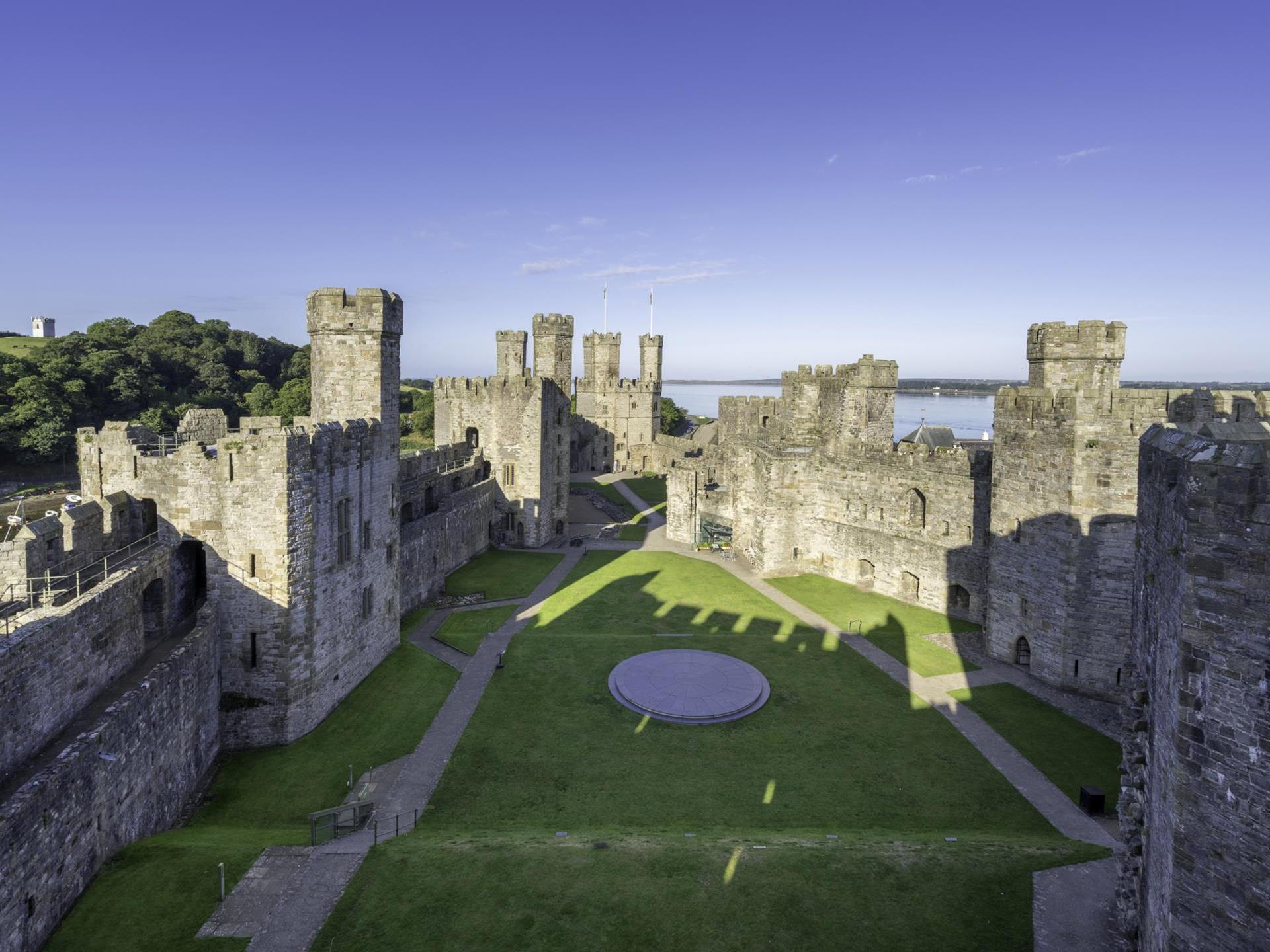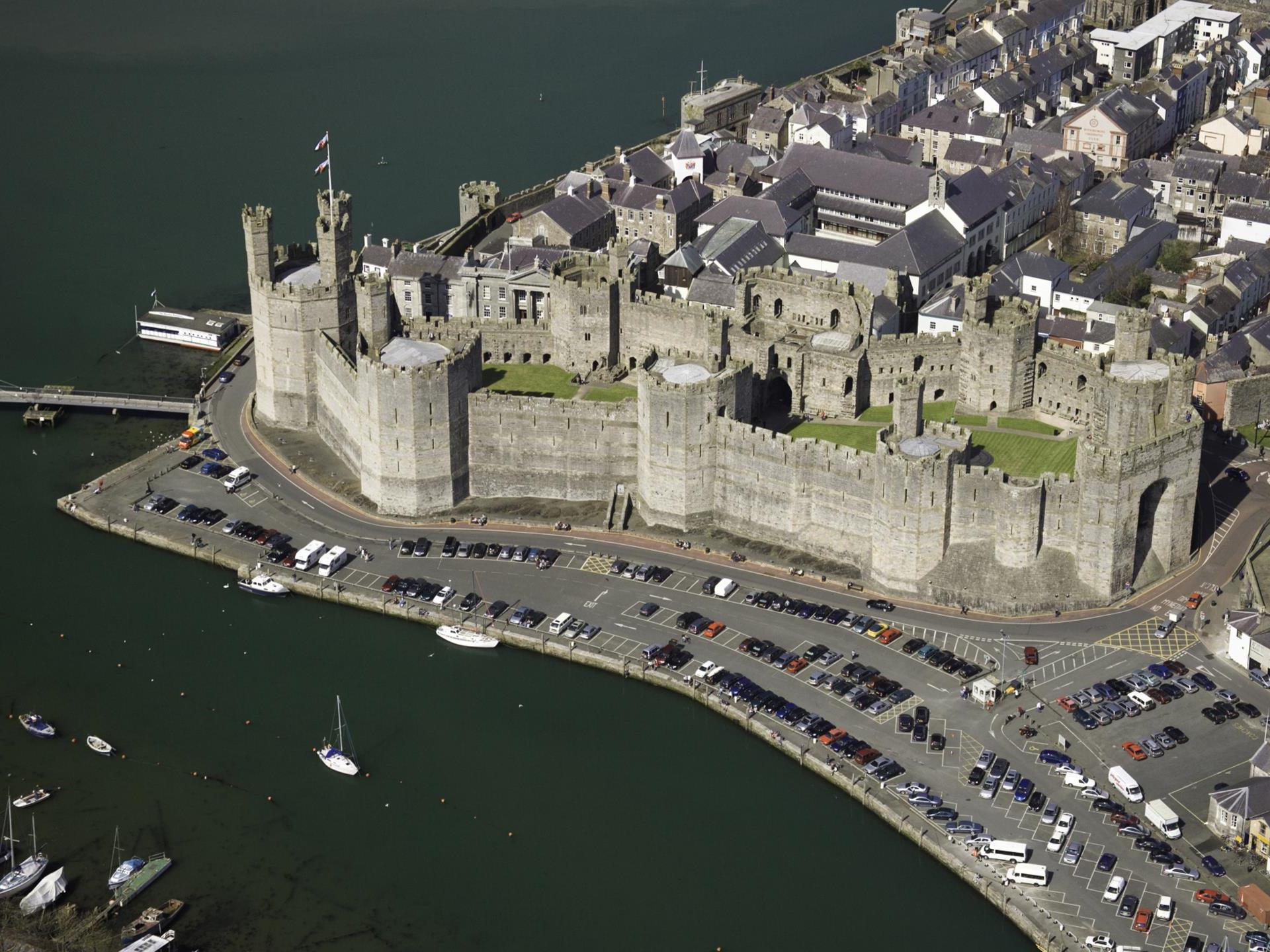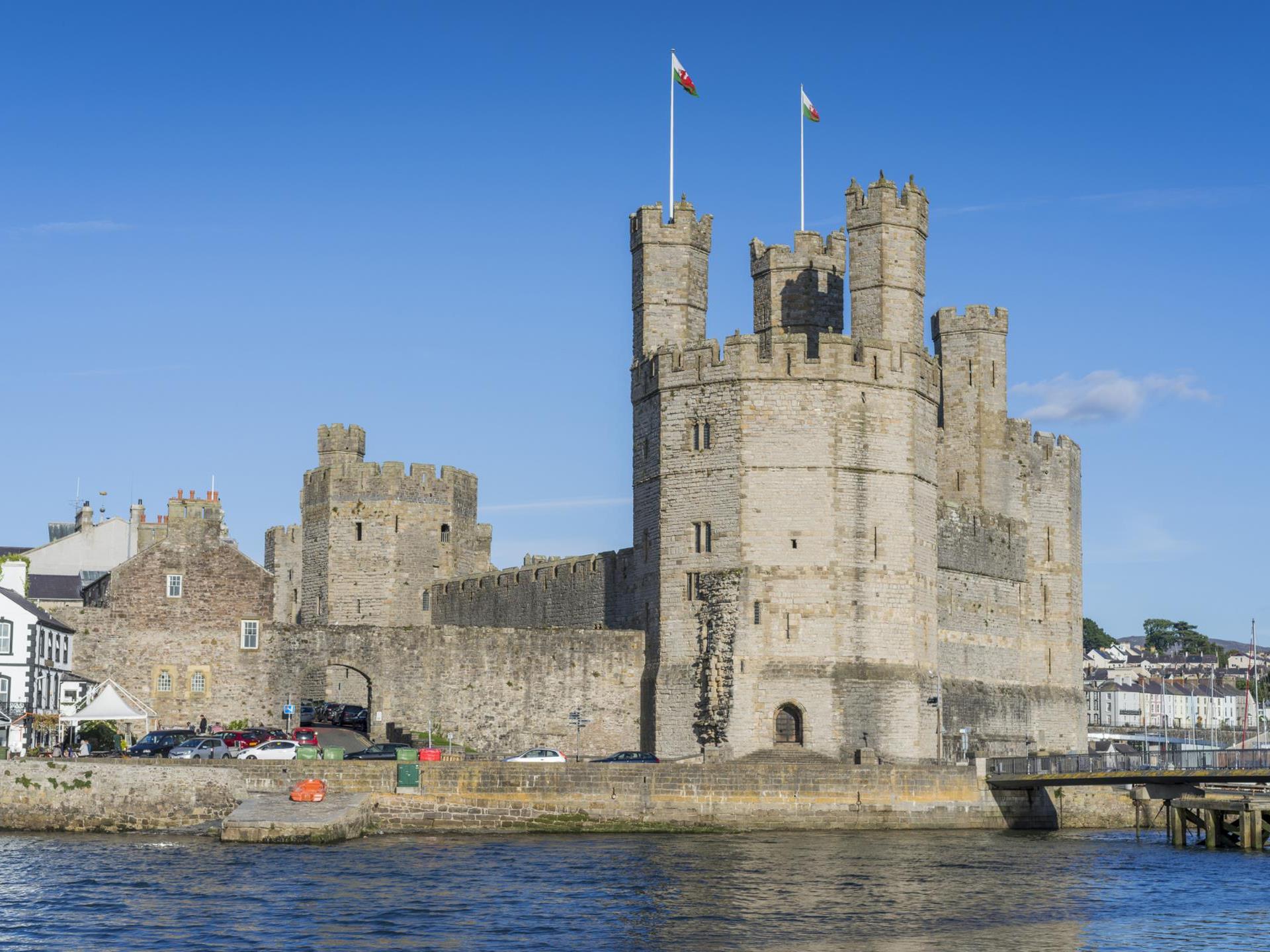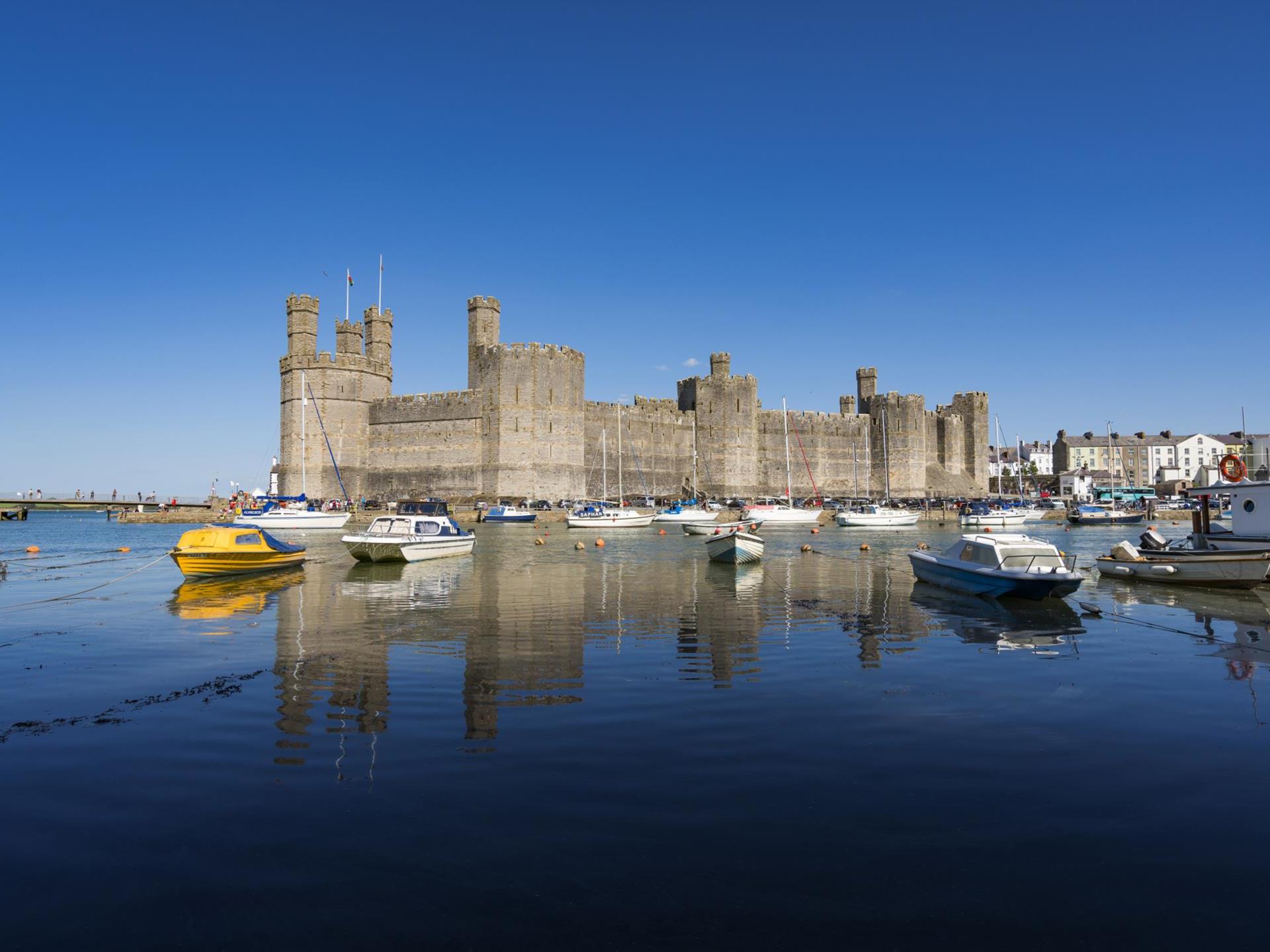 About Caernarfon Castle (Cadw)
Royal fortress-palace built on legends and bitter medieval conflict.

Caernarfon Castle is recognised around the world as one of the greatest buildings of the Middle Ages.

This fortress-palace on the banks of the River Seiont is grouped with Edward I's other castles at Conwy, Beaumaris and Harlech as a World Heritage Site. But for sheer scale and architectural drama Caernarfon stands alone.

Here Edward and his military architect Master James of St George erected a castle, town walls and a quay all at the same time. This gigantic building project eventually took 47 years and cost a staggering £25,000.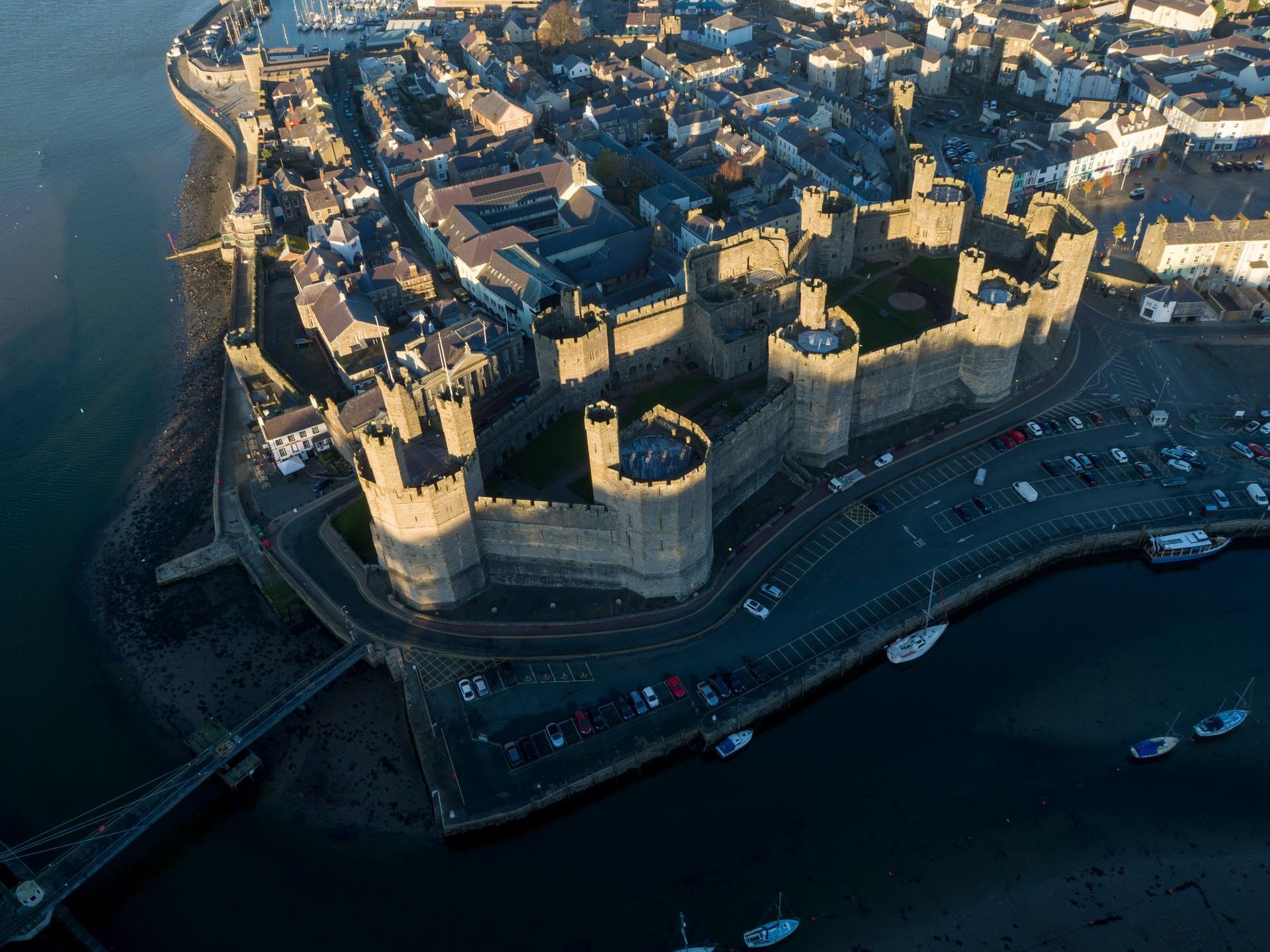 The castle was born out of bitter war with Welsh princes. So of course its immense curtain walls and daunting King's Gate were designed to withstand assault. But the polygonal towers, eagle statues and multi-coloured masonry sent a more subtle message.

These echoed imperial Roman architecture, especially the walls of Constantinople. They also recalled the Welsh myth of Macsen Wledig, who dreamed of a great fort at the mouth of a river – 'the fairest that man ever saw'.

So Caernarfon is a castle of dreams. A legend brought to life. Even after 700 years it still stirs the imagination like no other Welsh castle.
Like what you see at Caernarfon Castle (Cadw)?
NOTE: The above information is generated by third-party data provided by Caernarfon Castle (Cadw). © Caernarfon Castle (Cadw) 2020.