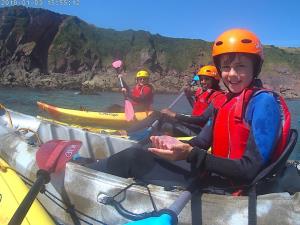 Providers of Coasteering and Sea Kayak Safaris from Stackpole Quay near Pembroke. 100% 5* Trip advisor rating. AALA licenced and member of the Pembrokeshire Outdoor Charter Group and National Coasteering Charter.
Adventure activities for all ages - coasteering, surfing, paddle boarding, sea kayaking and rock climbing in the heart of St Davids, Pembrokeshire, Wales. Incredible scenery & wildlife. Family, Group, Corporate and Education programmes.
Top spots to discover the seas, lakes, rivers and canals of Wales by kayak or canoe.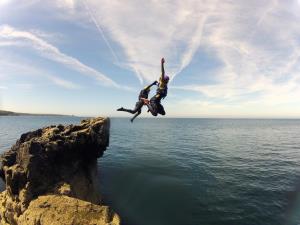 Preseli Venture is Wales' only 5 star activity centre, offering eco lodge accommodation, coastal adventures, weekends and holidays all in nature's spectacular outdoor playground, the Pembrokeshire Coast National Park.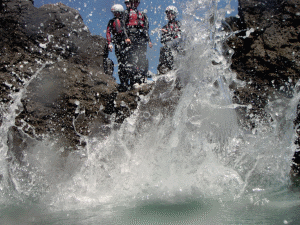 The Real Adventure Company is all about exploring and playing, in and around the world renowned Pembrokeshire coastal environment. This has been our playground for a lifetime and we are here to share our knowledge and experience with you.
Here are four fabulous strolls on the world-renowned Pembrokeshire Coast Path.
Topics:
Pembrokeshire Coast National Park
Explore the beautiful beaches, craggy cliffs and wildlife-filled islands of Pembrokeshire.
Topics:
Pembrokeshire Coast National Park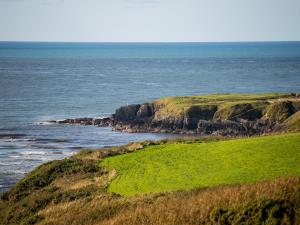 Facing north, the beach is sheltered from the prevailing southwesterly winds and is popular for windsurfing, kayaking, surfing and wildlife watching.
The Pembrokeshire village of Newport is a desirable holiday haunt for a family weekend away.
Topics:
Pembrokeshire Coast National Park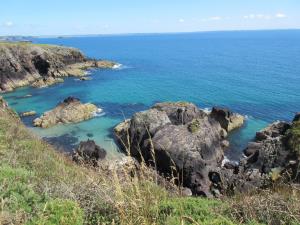 4 luxury barn conversions set on a working farm in a wonderful location bordered on one side by quaint Porthclais harbour and another by secluded Porthllisky beach, adjacent to the spectacular Pembrokeshire Coastal Path. Games room, kayaks