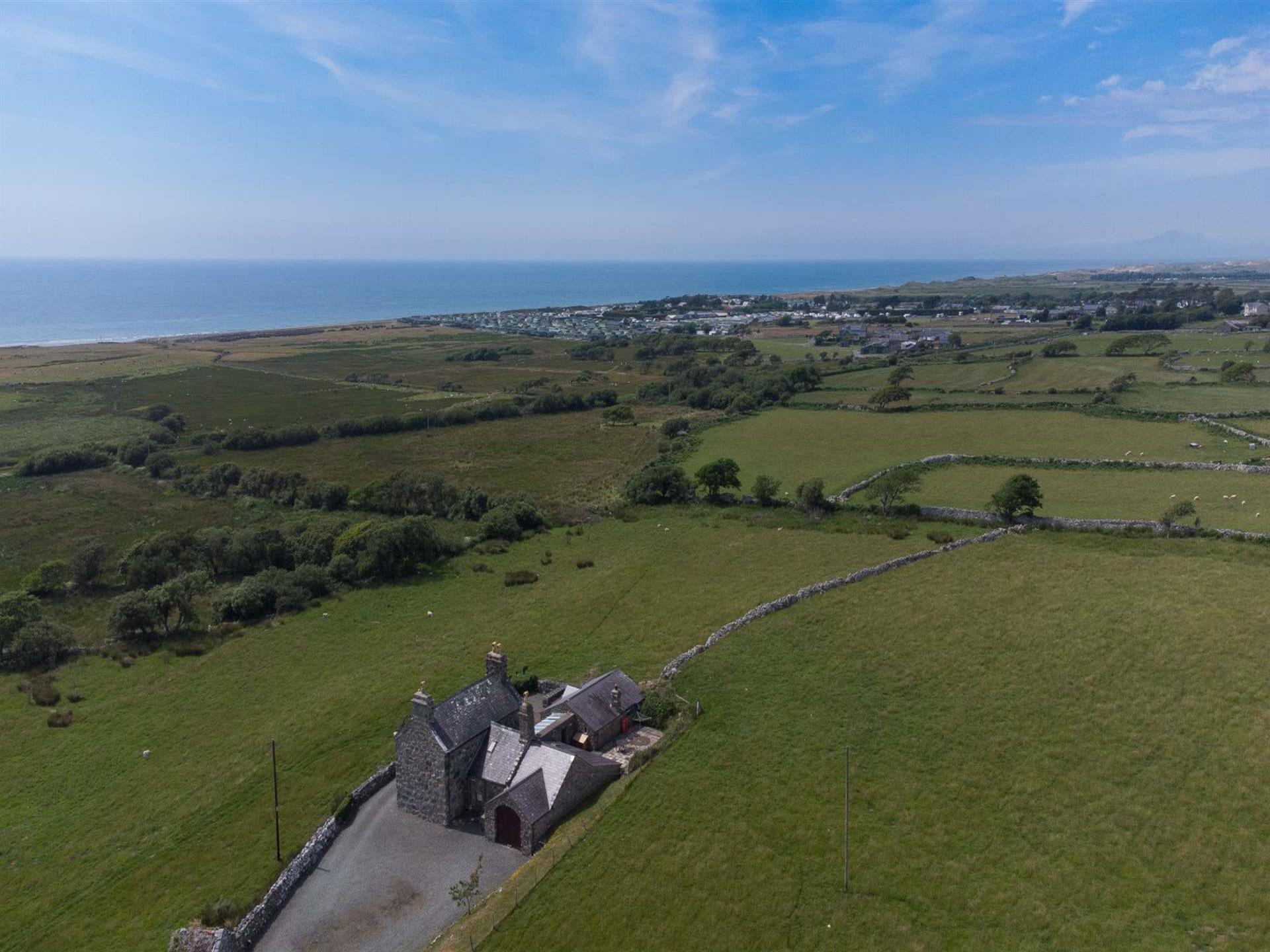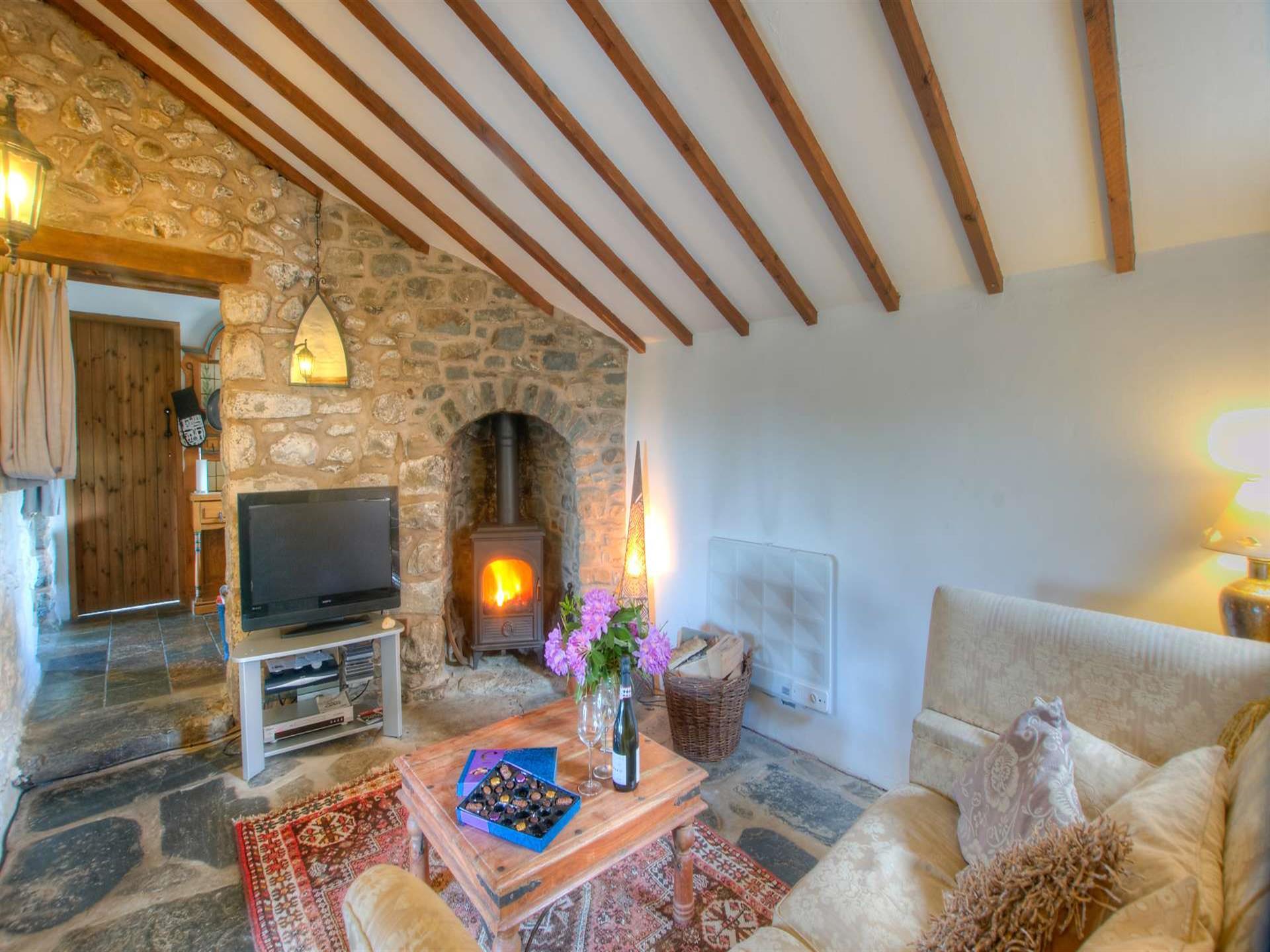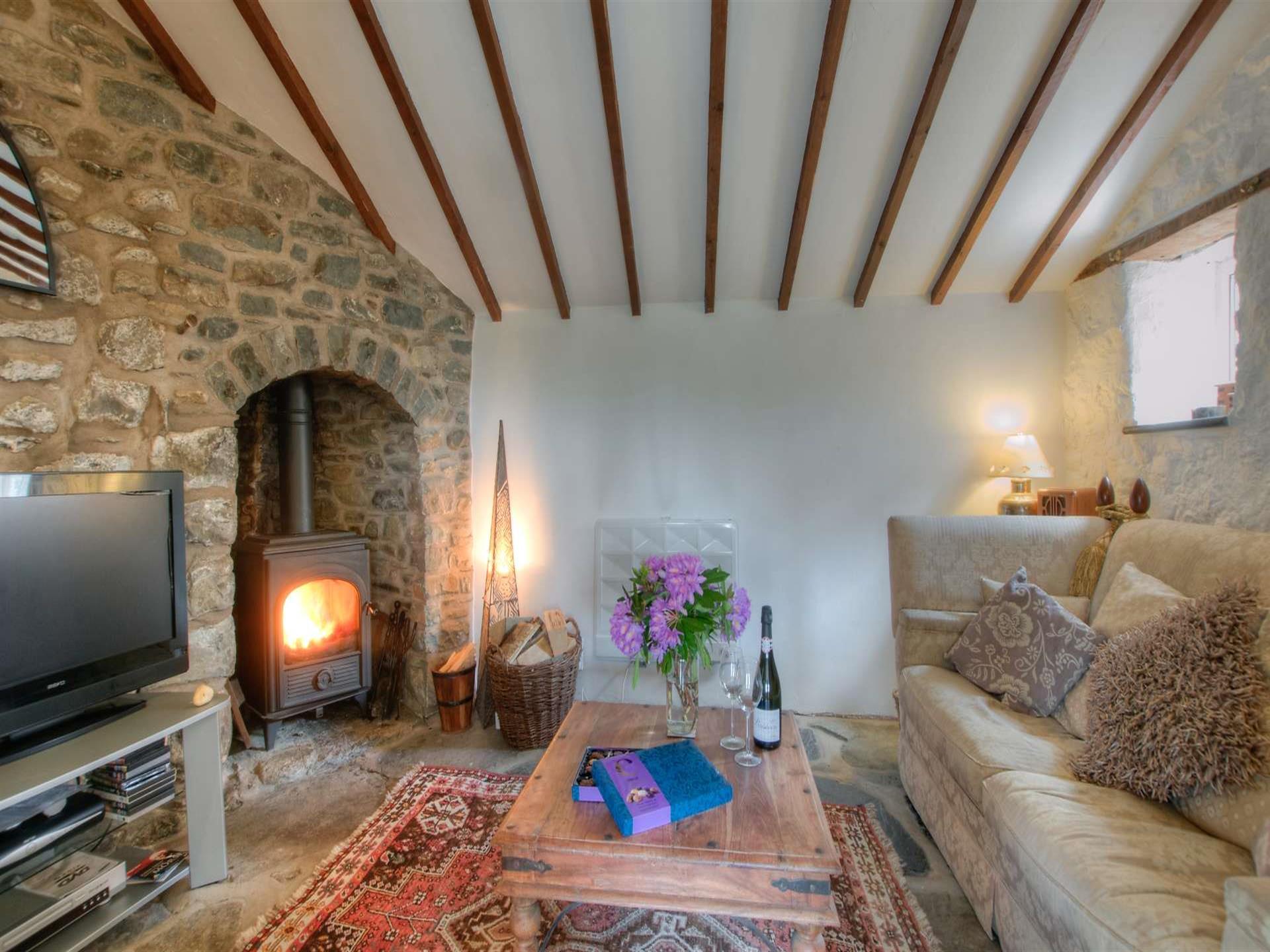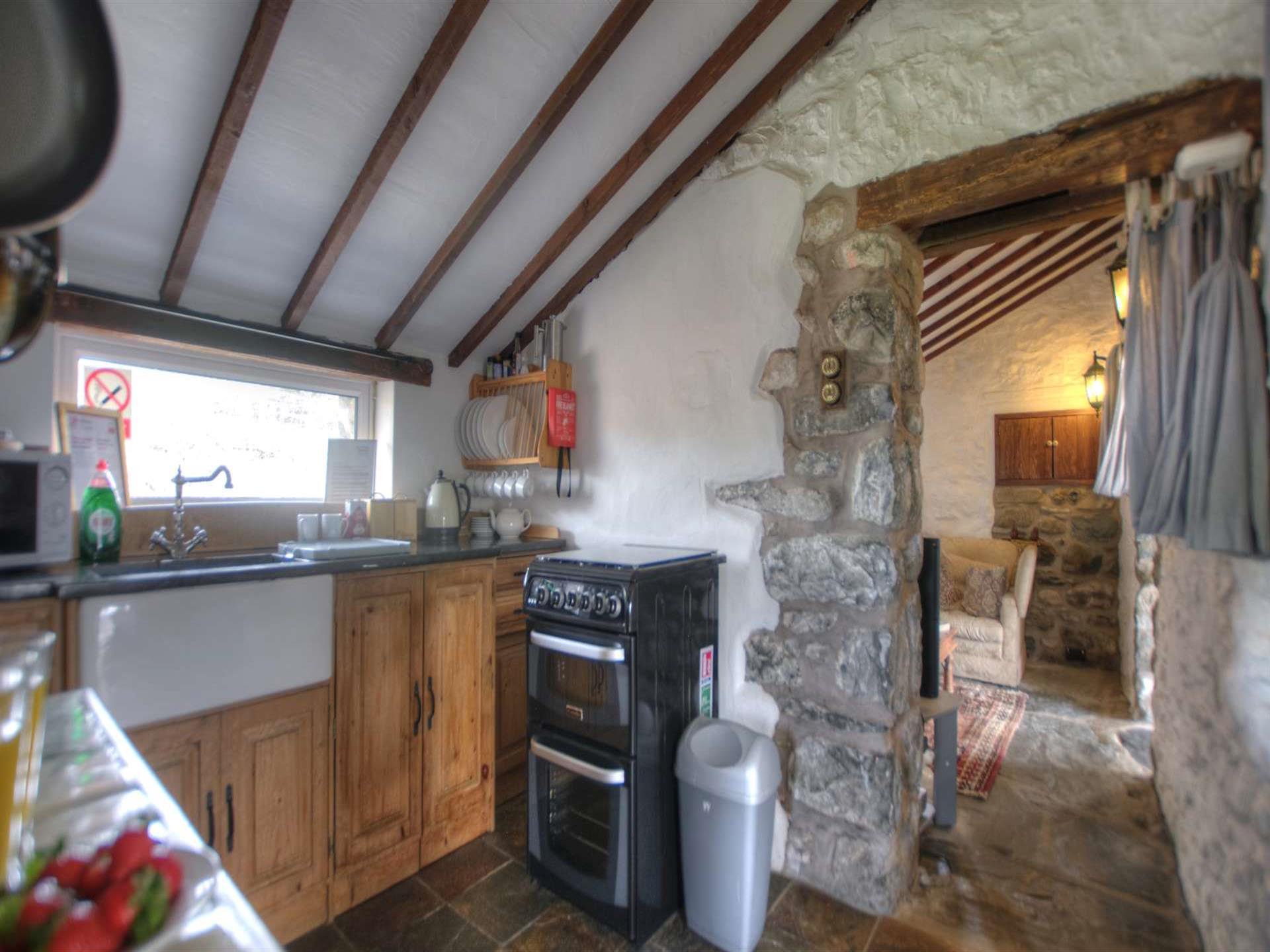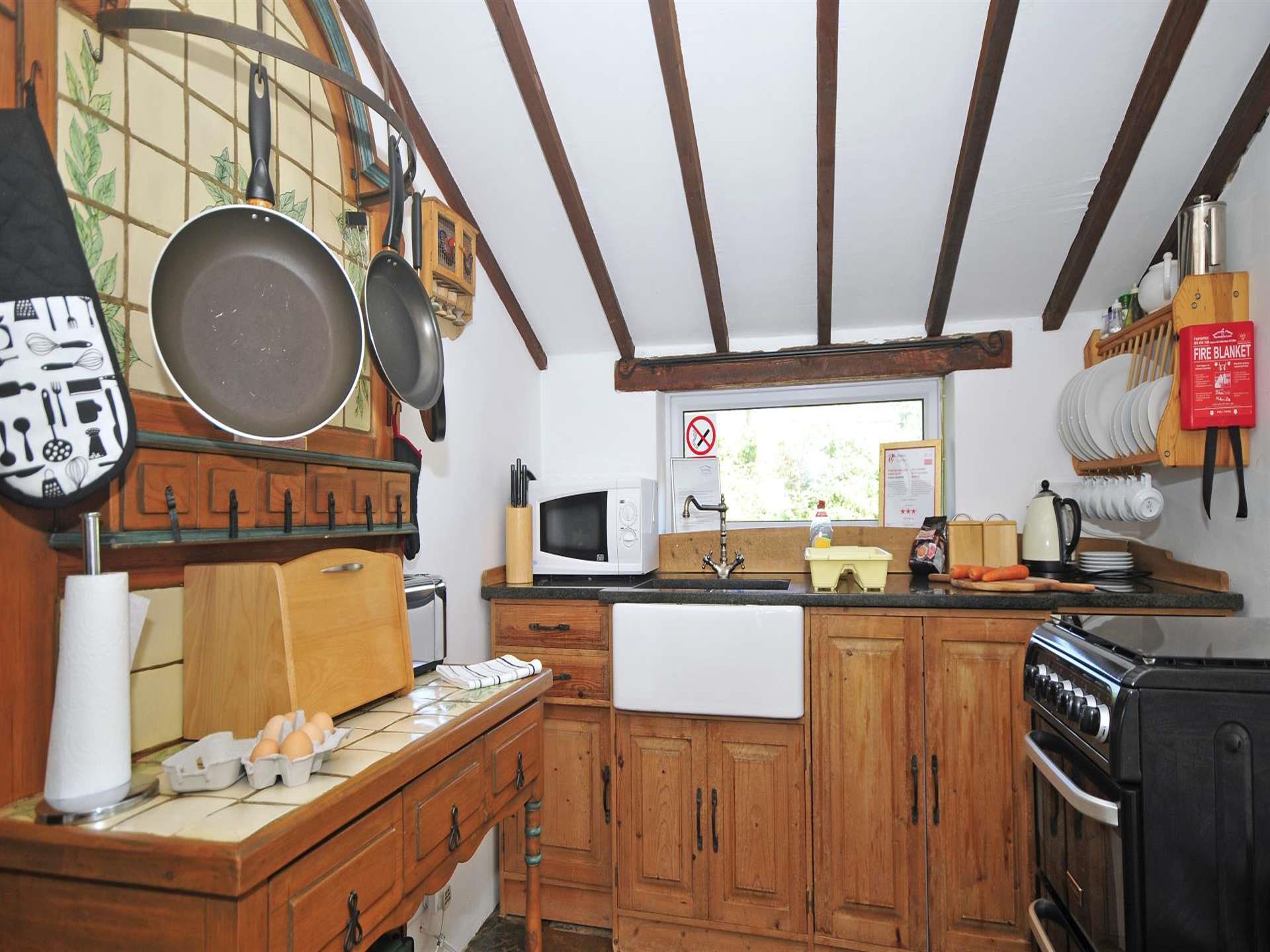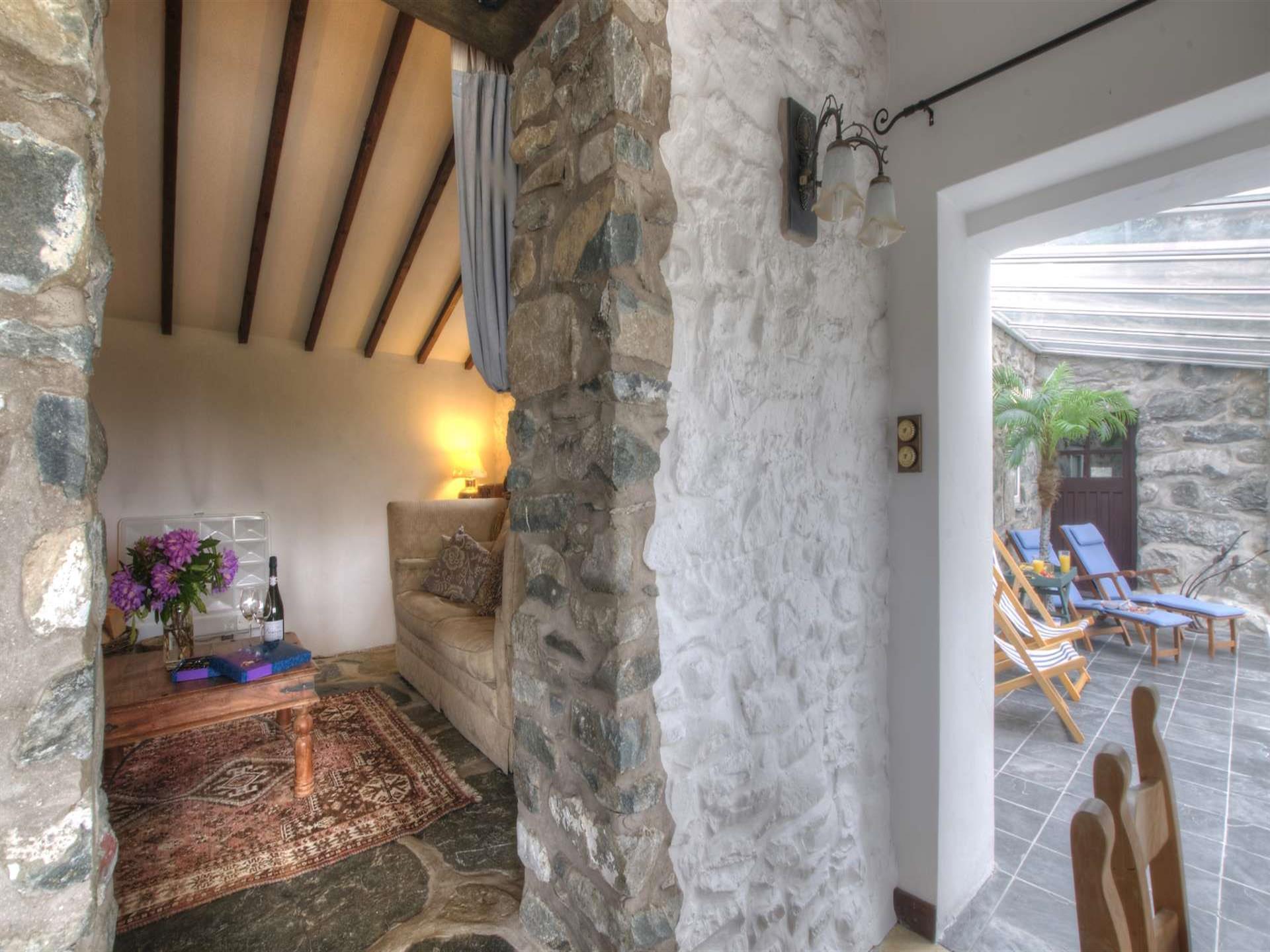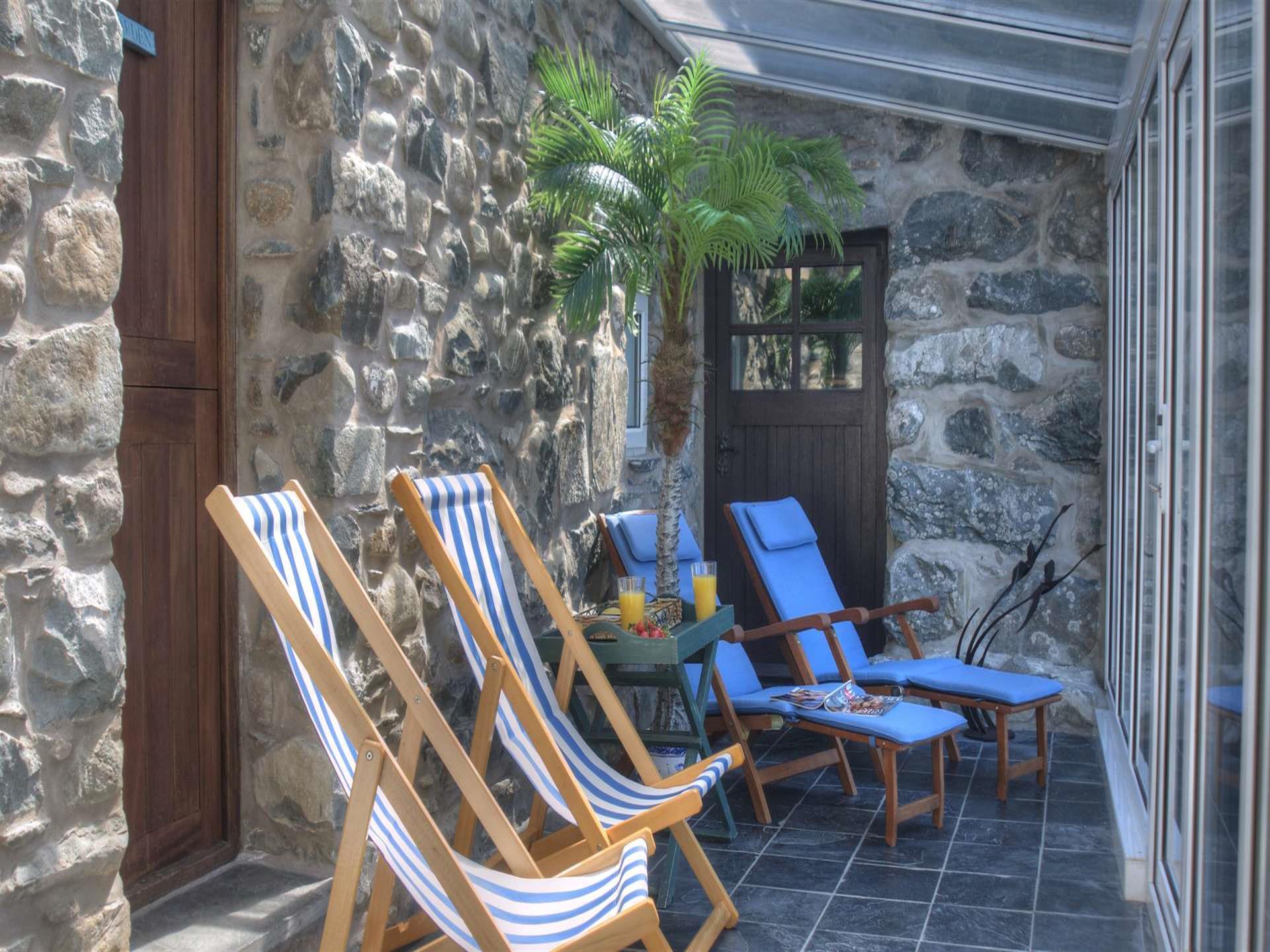 Romantic getaway between Harlech and Barmouth with WiFi, sleeps 2, pet friendly

• Just for two, this charming apartment with WiFi, attached to the main former farmhouse (for owners sole/occasional holiday use) is set amidst beautiful, tranquil surroundings - ideal for a relaxing romantic getaway between Harlech and Barmouth. Ideal for walkers, wishing to explore the Coastal Path of Wales. Pet welcome.
• Slightly rustic in style with heavily curtained doorways separating the rooms, the small sitting room has lots of lamps and a multi-fuel stove ready to light. Just strike a match when you arrive for a cosy, warm retreat.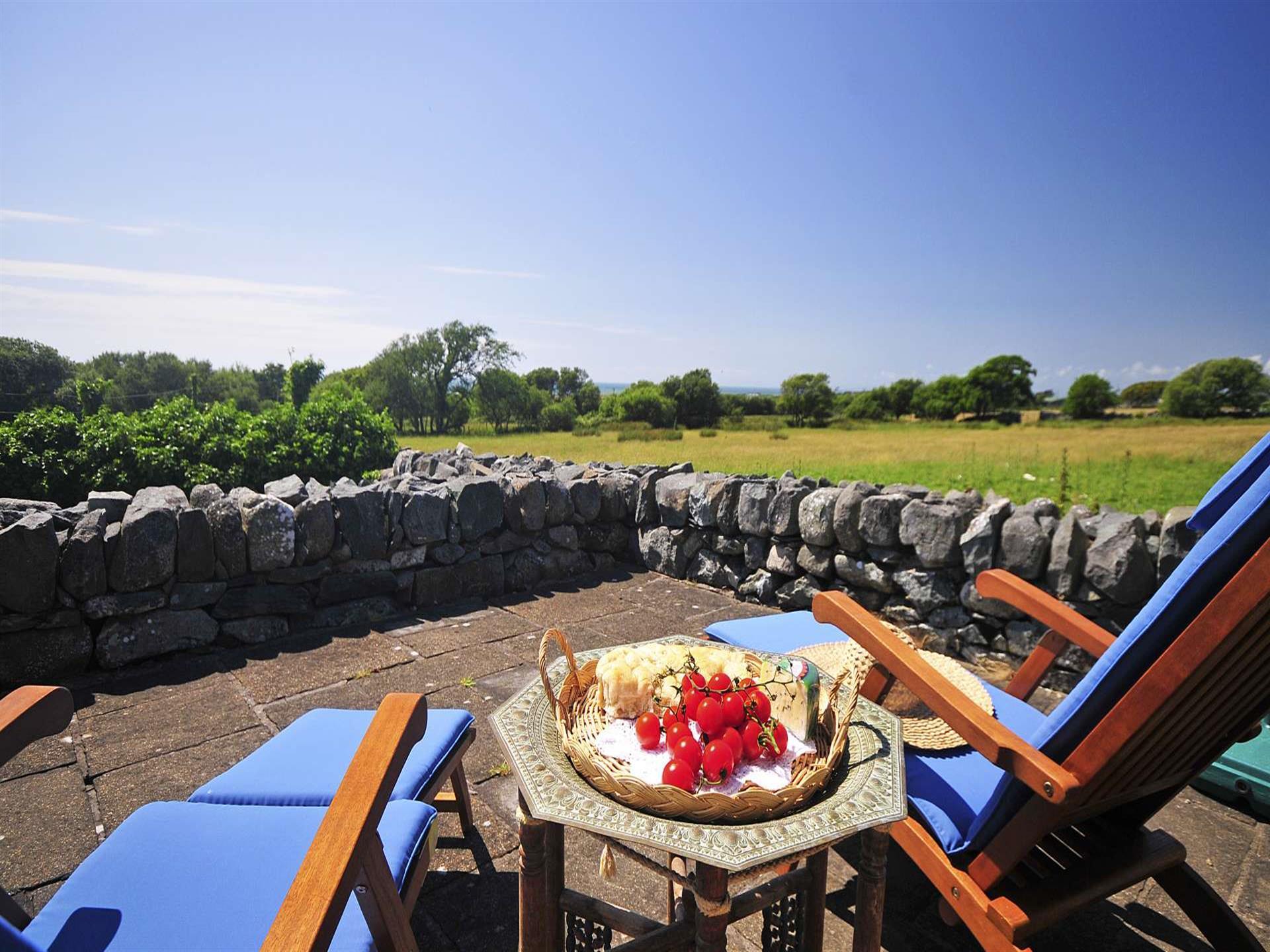 • Delightfully creative use of an upturned hay basket makes an ideal pan rack in the pretty pine kitchen with exposed beams and stone wall.
• The long sun lounge has floor to ceiling glass walls - lovely in spring and summer time. The elevated patio at the front has a 'pub-style' picnic table and benches - an ideal spot from which to enjoy the views across small stone-walled fields leading down to the sea.
• This pet-friendly getaway has a completely private and enclosed patio area surrounded by a heather covered rockery. Dog-friendly pubs in the area are The Ysgethin Inn Talybont, 1 mile away (LL43 2 AN) and The Last Inn 3 miles away, in Barmouth (LL42 1EL)



Like what you see at Y Stablau?
NOTE: The above information is generated by third-party data provided by Y Stablau. © Y Stablau 2020.