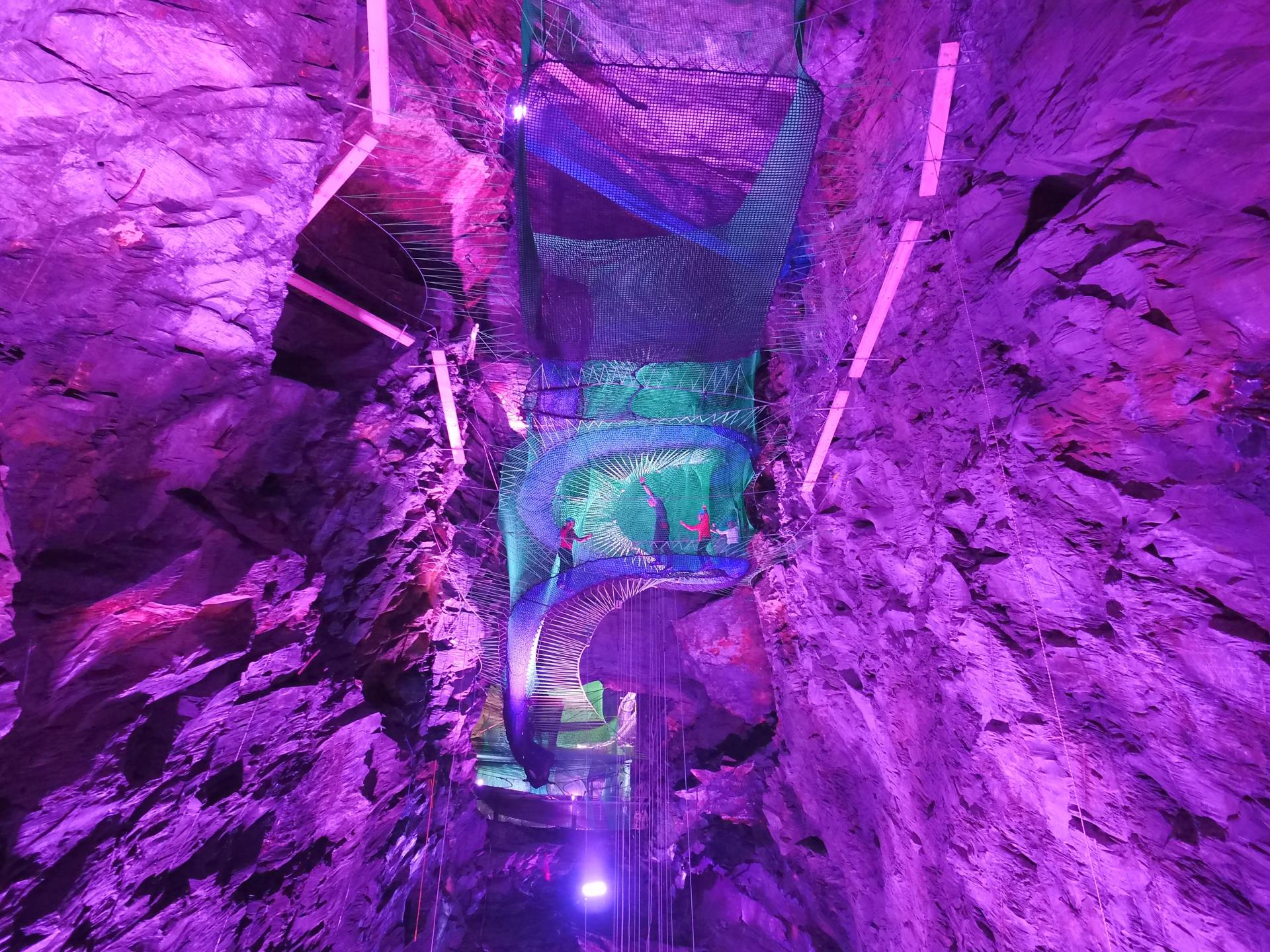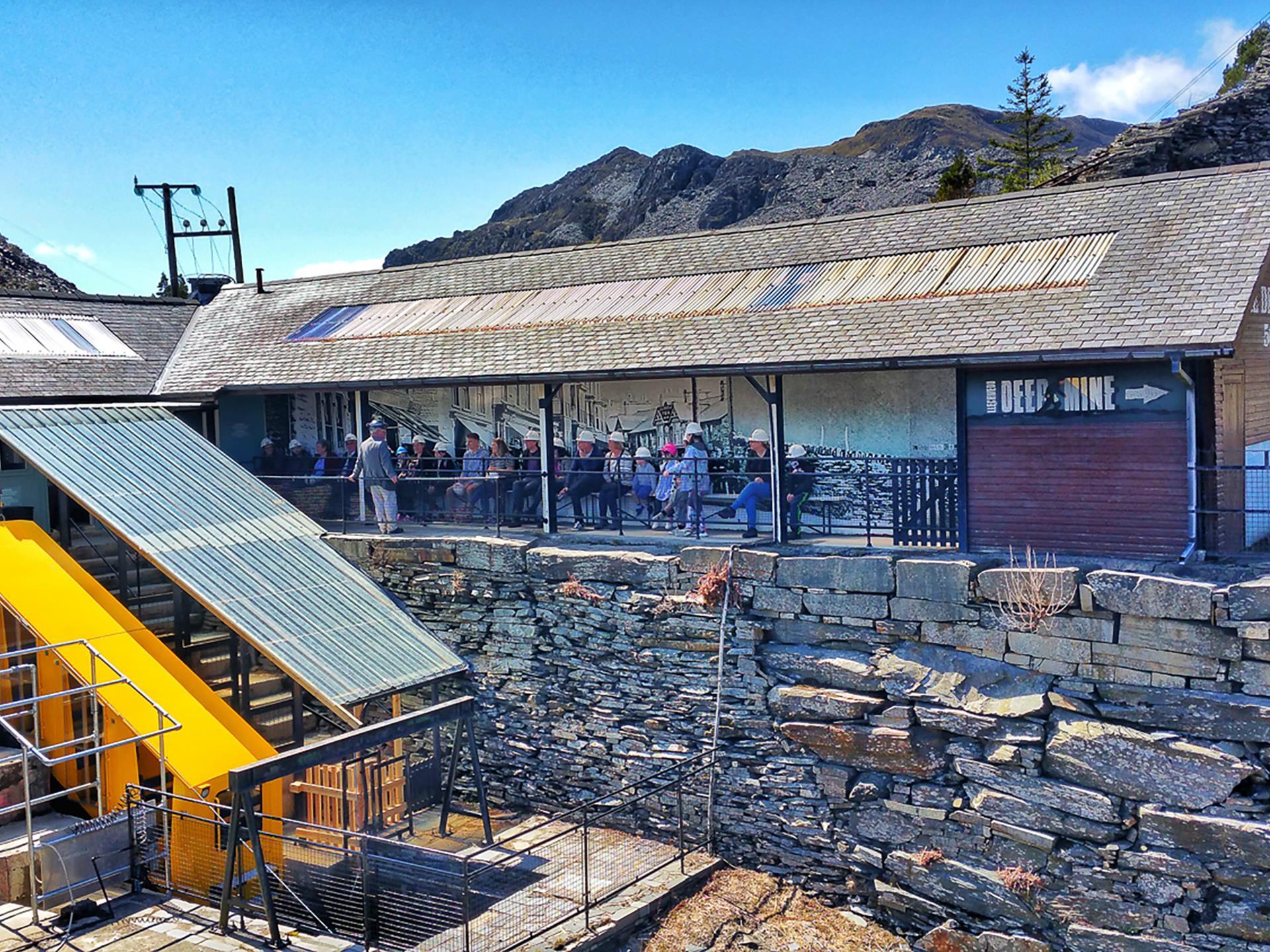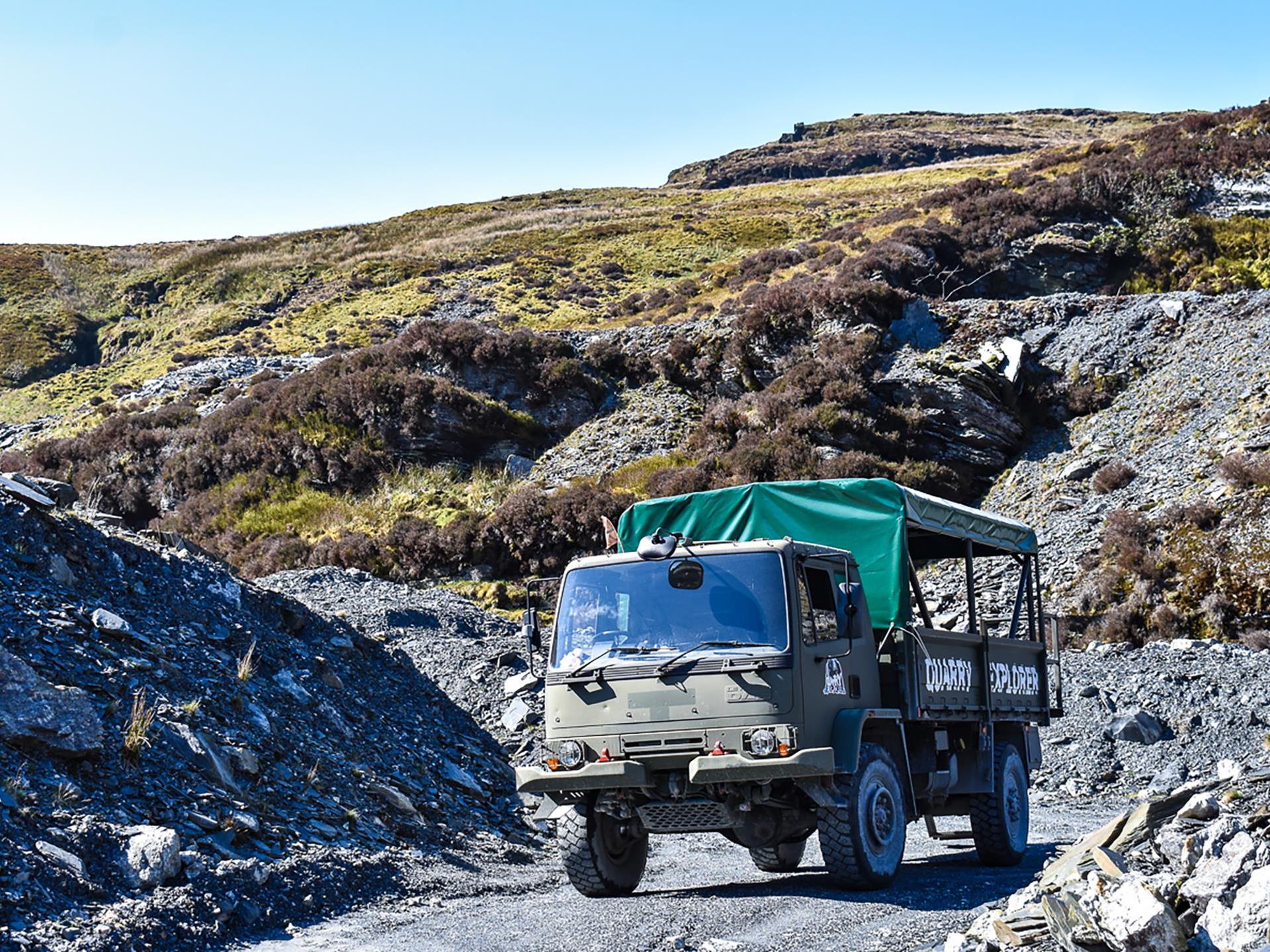 Starting with a thrilling journey to the furthest reaches of the site, you'll travel into the stunning history of the area, visiting the likes of Maenofferen, Diffwys, Foty and Bowydd Mines - some over 300 years old!

If the weather is in your favour, keep an eye out for Harlech Castle, Trawsfynydd and the Snowdon horseshoe - all of which are visible from the highest points of the tour.

Taking around an hour and a quarter, the above ground section of the tour concludes with one of our famous hot chocolates in our Cafe, whilst your bespoke guide for the day takes you through what to expect on the next leg of your adventure…
After your rest stop, it's time to catch a train! Descending 500 feet into the Llechwedd Deep Mine (the deepest accessible area of the site), your guide will lead you through ten massive subterranean chambers, highlighting the incredible stories of the miners and the difficult working environment they had to endure.

On the journey you'll learn of the rich 200-year history of mining at Llechwedd, as well how some of the chambers are now used to mature local

Short on time? Both the underground Deep Mine and the over ground truck sections are available as individual tours.

Prices (per person): Slate Mountain Adventure from £20.00 | Llechwedd Deep Mine from £10.00 | Quarry Explorer truck tour from £10.00

Stop off at the cafe for a hot drink or meal, or pick up a souvenir of your visit to North Wales at the amazing gift shop, entry to the site is completely free!

Like what you see at Llechwedd?
NOTE: The above information is generated by third-party data provided by Llechwedd. © Llechwedd 2020.