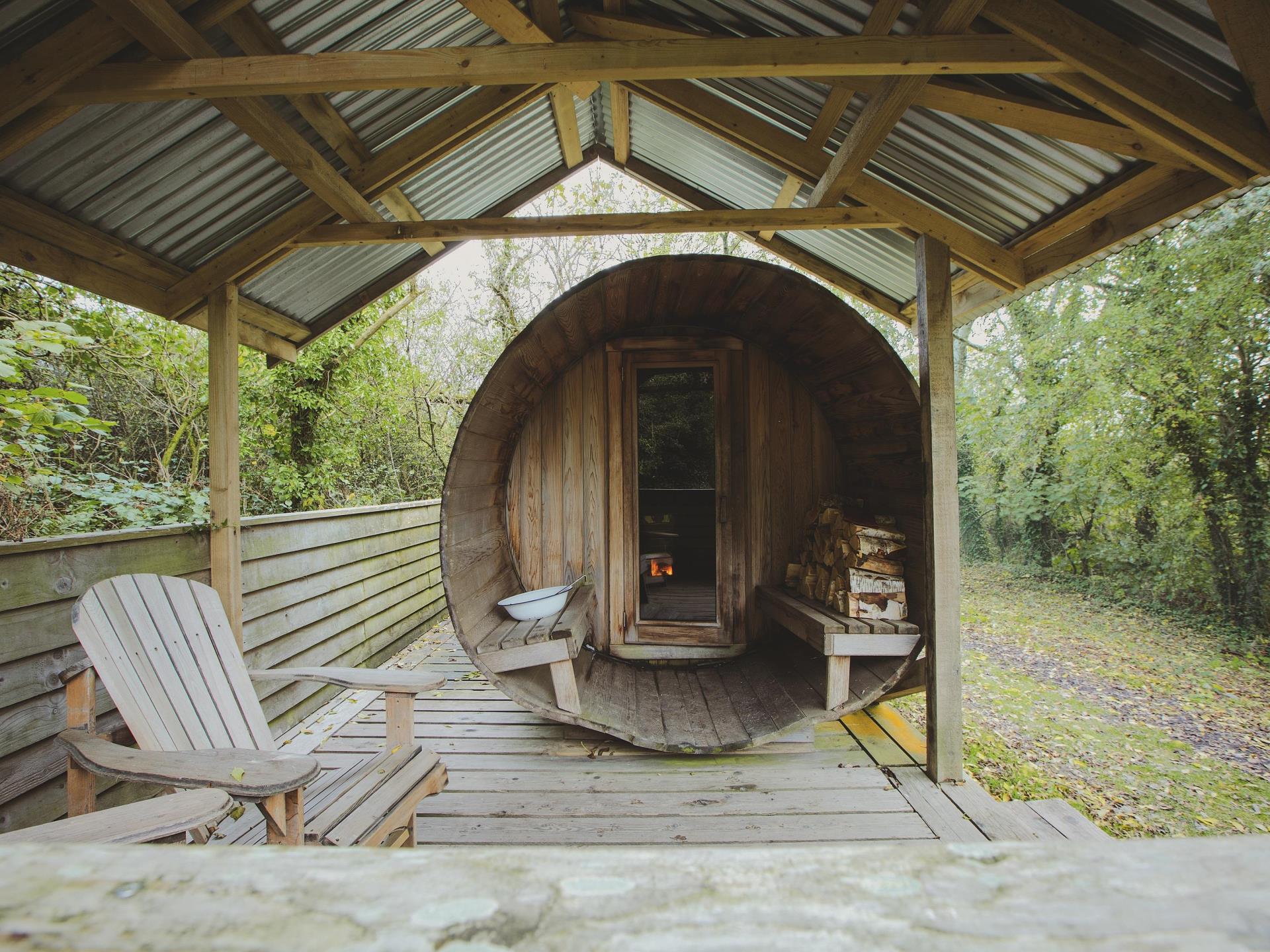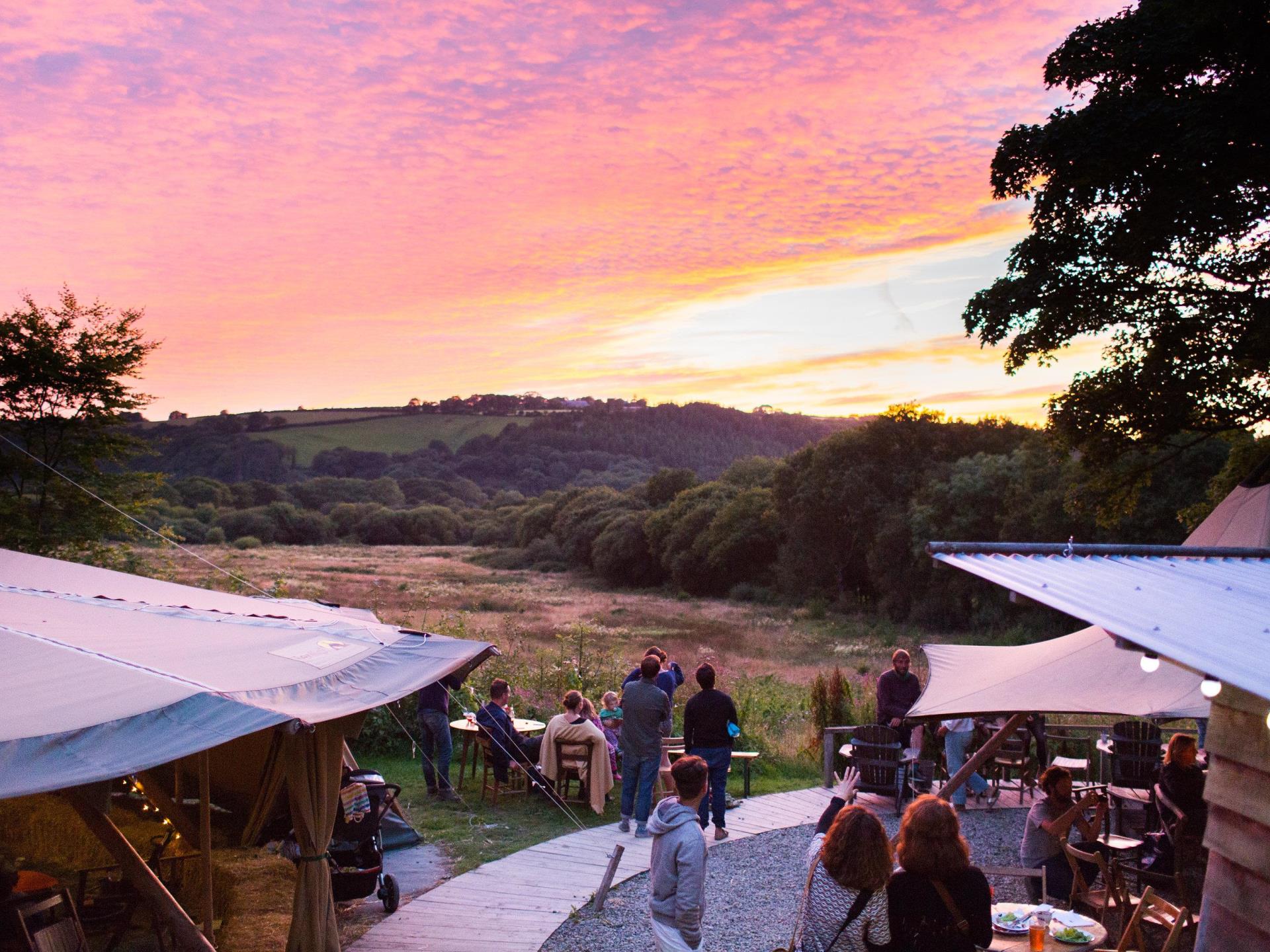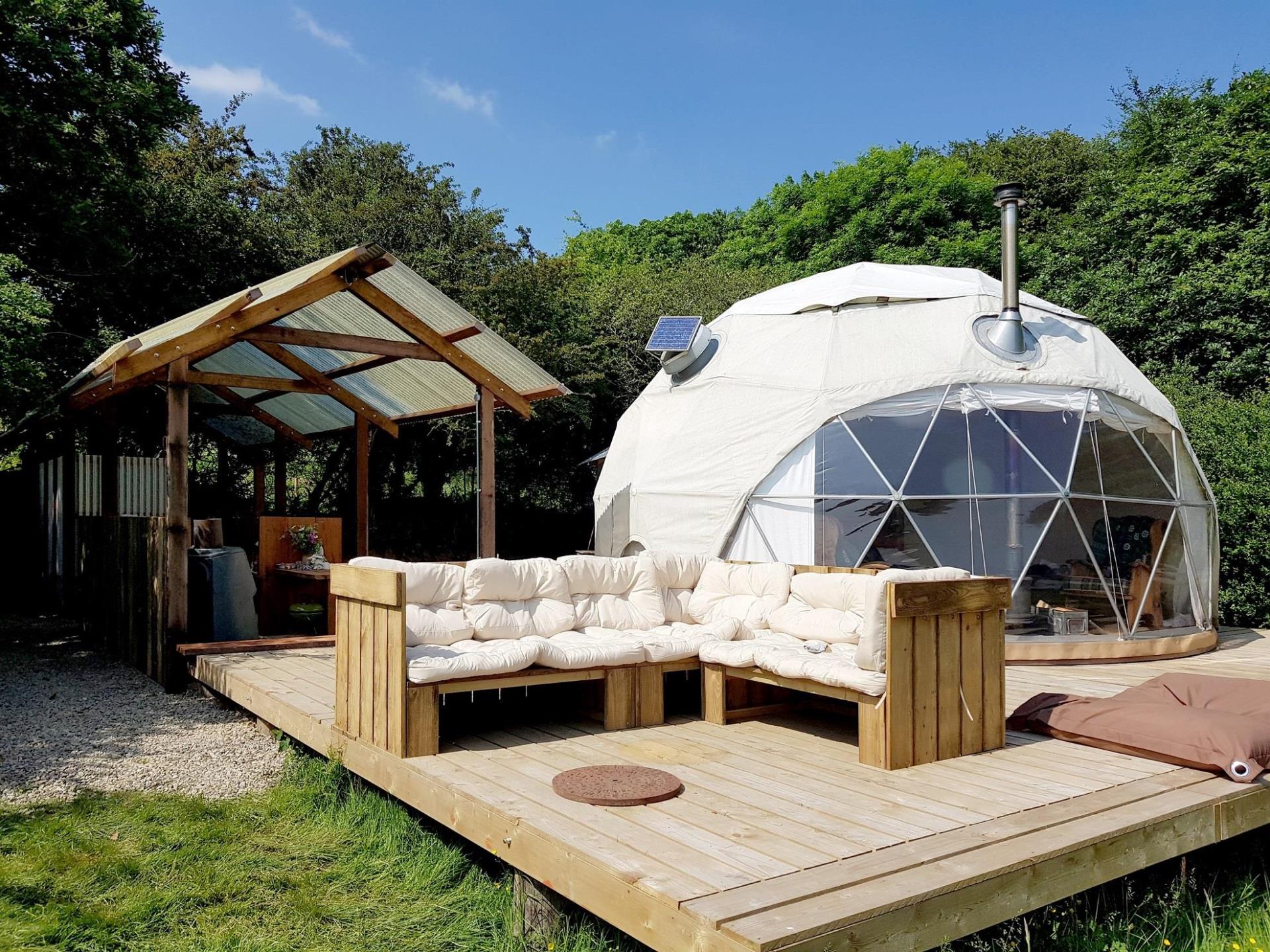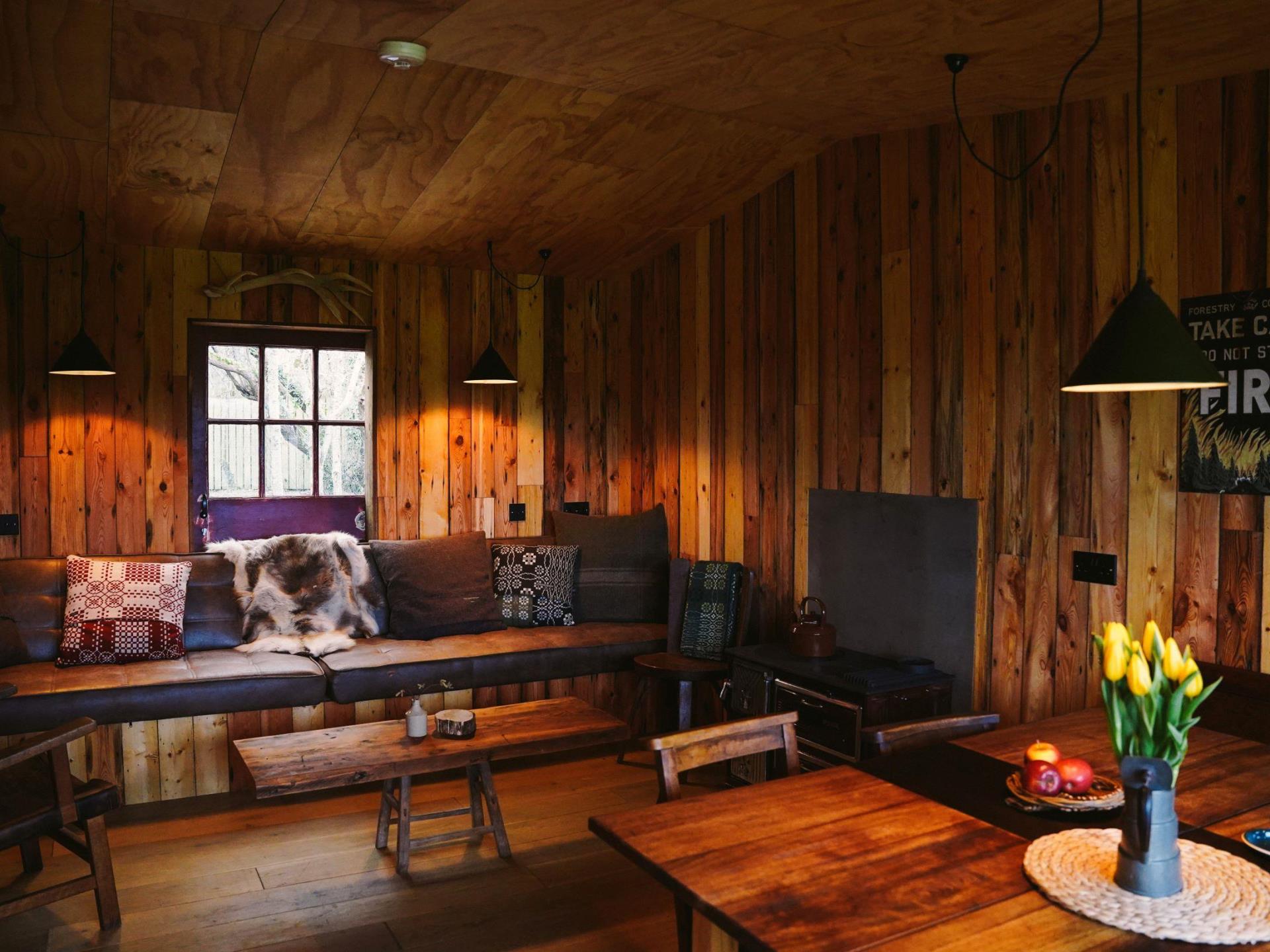 fforest farm has been created as a place to enjoy the simplicity, pleasures and beauty of outdoor living in an outstanding natural environment.

Located in 200 acres by the river Teifi gorge and adjacent to the Teifi Marshes nature reserve, minutes from the town of Cardigan and from the beautiful beaches & Wales coast path.

Bordering Pembrokeshire & Ceredigion it's in an ideal spot to explore this beautiful part of West Wales.

We have accommodation to suit everyone, from geodesdic domes to a luxury, recently renovated Georgian Farmhouse.

We have our very own little pub, Y Bwthyn. It is the oldest building on the farm and is open at least once a week between mid march and the end of November (open nightly during our school holiday breaks) . On site you will also find our cedar barrel sauna tucked into the woods.

Accommodation:

We have a wide range of accommodation combining home comforts and outdoor living. They are all bespoke, fforest designs with beautiful detailing and our own welsh woollen blankets.

Ty Fforest (sleeps 14 in 5 bedrooms)
A beautifully restored sleeping up to 14 guests in 5 bedrooms, each with a private bathroom. A great house to getaway with a few families or groups of friends. It features a huge farmhouse kitchen & dining area and a living area with lots of sofas and a wood-burning stove.
The living area opens-up onto the private garden area overlooking the stunning Welsh countryside.
If you require even more space, our four Crog Lofts are located just next door.

Crog Lofts (sleep up to 4 ) ~ we have 4 of these
These former pig sheds have now been lovingly restored into little cottages with the best of home comforts & outdoor living combined.
They are super cosy with underfloor heating, a private bathroom & a living area.
Outdoors on the private decked area is a covered kitchen & dining area.

Onsen Domes (sleep 4) ~ we have 4 of these
New for 2019. The Onsen Domes take year-round comfort, romance and engagement with the outdoors to an opulent new level.
First, you'll find an insulated cedar and zinc clad pod connected directly to the dome with an en-suite shower room, together with an indoor table and seating area that features both power sockets and a fridge.
Outside, discover a private Japanese style bath-house with shower, basin and cast concrete, sunken soaking tub...perfect for stargazing!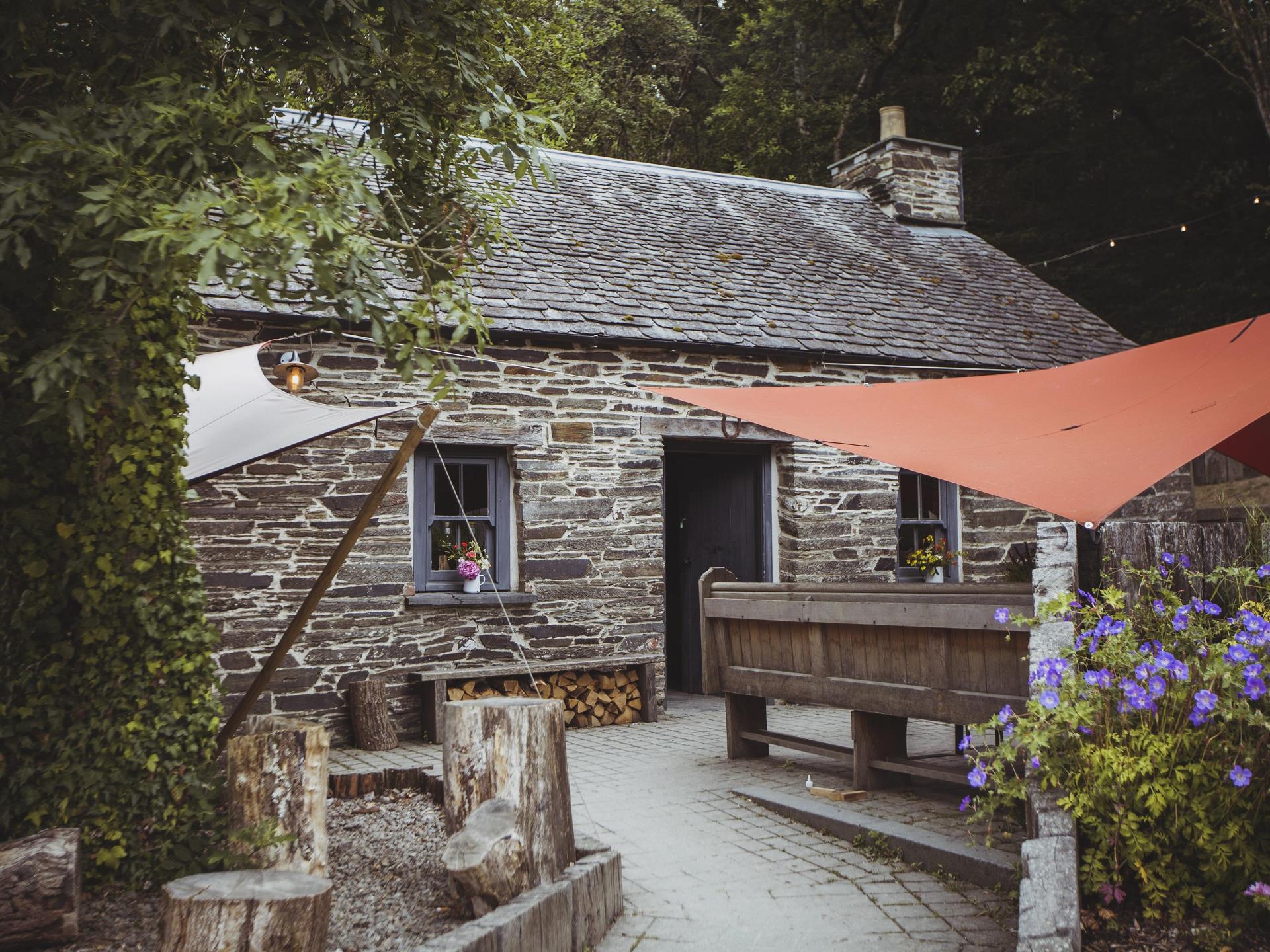 The fully equipped outdoor kitchen and dining area is custom-built from reclaimed hardwood, with a combined outdoor wood-burning stove and barbecue. There's also a huge L shape sofa to relax on & take in the beautiful views.


Hill Shacs (sleep 8 in 4 bedrooms) ~ we have 3 of these
New for 2019. Ideal for one big family, two families or groups of friends.
The new Hill Shacs feature two suites either side of a central kitchen area and an outdoor deck area overlooking the field.
Within each suite are two bedrooms and a toilet. They are super cosy with heating, power sockets & all bedding/towels provided. The gorgeous woodland showers are a short walk away.

Garden Shacs (sleep 6 in 3 bedrooms) ~ we have 3 of these
New for 2019 ~ located in the farmyard area, overlooking the raised bed gardens.
Each room is carefully lined with pine panelling, specially crafted to be cool in summer, and warm in winter. You'll also find comfy, custom-made beds with full size mattresses - and with three bedrooms in each Garden Shac cottage, you'll have plenty of sleeping space.
The covered, outdoor kitchen area features everything you'll need to rustle up deliciously simple meals, and there's a custom built L-shape sofa on the decked area - perfect for curling up at the end of a busy day.
A short walk to the adjacent shower and toilet block.

Domes (sleep 4) ~ we have 5 of these
The domes made famous at fforest farm, each with a solid wood floor, a wood-burning stove, bespoke furnishings...and of course, the stunning view from a giant bay window.
Each dome has its own blend of character and comfort, for the perfect romantic getaway or family stay. Featuring a kingsize bed with feathersoft duvet and pillows, the single futon mattresses also make it an ideal family retreat. Just a short walk to our cedar wood shower & toilet block.

Kata Cabins (sleep 5) ~ we have 2 of these
You won't find a Kata Cabin anywhere else! Created by fforest farm, these combine a bespoke wooden cabin sleeping five on futon beds with a covered outdoor kitchen & dining area. Just a short stroll to our cedar wood shower & toilet block.

Bell Tents (sleep 4) ~ we have 3 of these
A traditional Bell Tent with wood-burning stove, futon beds and a covered outdoor kitchen & dining area. Just a short stroll to our cedar wood shower & toilet block.
Like what you see at Fforest Farm?
NOTE: The above information is generated by third-party data provided by Fforest Farm. © Fforest Farm 2020.